Fried Ice Cream Truck Hailed as Country's Best
Jose Mier lives and works in Sun Valley, CA. We're concerned with the greatest frozen desserts of all time around the world. However sometimes a little serendipity occurs and one of those most popular frozen desserts–at least in the United States—has a home right here in my backyard.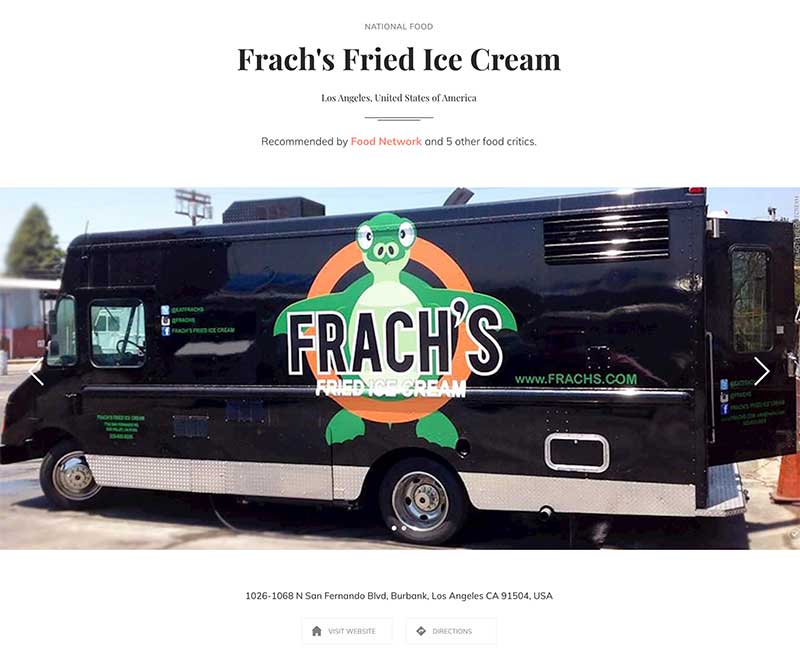 If you remember frozen Jose Mier post I did it a while back on Mexican fried ice cream you'll know that it is a unique and popular frozen dessert here in the United States. It gained popularity in the 1980s and spread throughout the country due to the fact that it was on the menu of a popular Mexican restaurant chain at the time.
There various ways to create Fried ice cream dessert but according to Taste Atlas there are a few places whose fried ice cream stands out among the crowd. One of those is Sun Valley's own Frach's Fried Ice Cream. Frach's (frachs.com) serves their fried delicacy out of a food truck. For those unfamiliar with Sun Valley California, let me tell you that we are home to dozens of Los Angeles' favorite food trucks. That's because these trucks have to be parked somewhere overnight and kept clean so that they comply with the Los Angeles County Department of Health standards. The food truck parking places we haven't Sun Valley are used for that purpose.
I can't speak for other areas the country, but here in the Los Angeles area, food trucks are wildly popular. Some attract a very dedicated following. That's the case with Frach's and their fried ice cream truck. Their method of creating frozen ice cream is a little different then mine. In the past I have used powdered cornflakes to coat my frozen ice cream balls prior to frying. Frach's uses a cake ball around the ice cream and then coats that with tempura batter before frying.   Whatever the recipe, fried ice cream continues to be an extremely popular desert around the United States and in my own backyard here in Sun Valley California.
Summary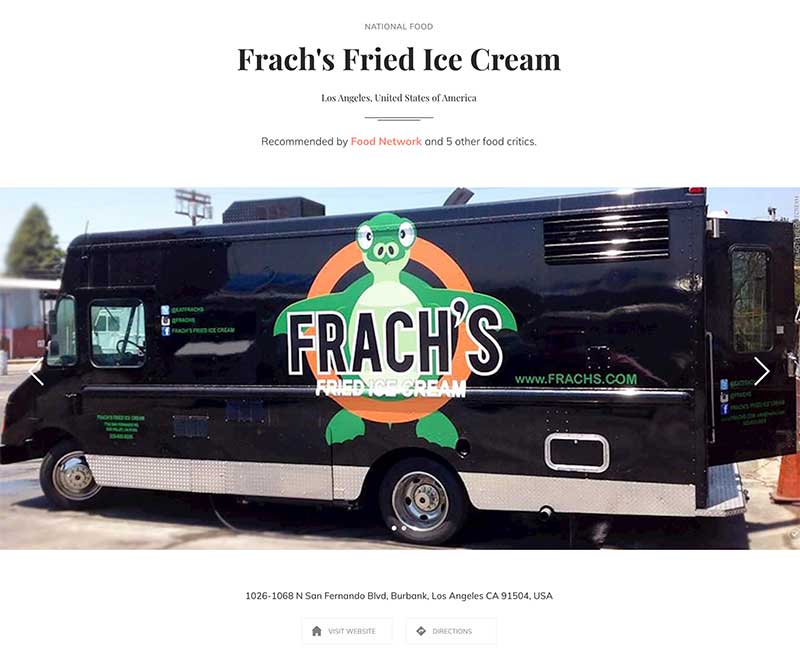 Article Name
Jose Mier's Sun Valley Home of Most Popular Dessert
Description
Jose Mier's home town of Sun Valley is home to one of the best fried ice creams in the country: Frach's fried ice cream truck.
Author
Publisher Name
Publisher Logo