Jose Mier lives and works in Sun Valley, California—a suburb of Los Angeles. He has spent most of his adult life in the food service industry (beginning in the 1990s), specifically working with frozen foods, frozen desserts and ice creams. Because of his work in this industry, he has become very familiar with the commercial manufacturers of ice cream. Over the course of his career he has worked with in so many different brands of commercial ice cream.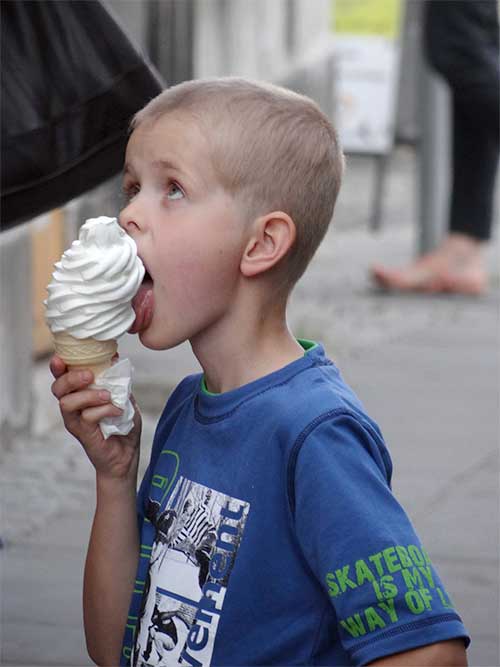 Jose Mier knows the world of ice cream backward and forward, but in recent months he has turned his attention to various frozen desserts and unique ice creams. Working with and being a distributor for the various commercial ice creams available in the Sun Valley, California area gave him an insight into the types of frozen desserts that people enjoy. Of course those treats and flavors Word the most popular available—things like bomb pops, snow cones, drumsticks and other readily available frozen treats.
It's Jose Mier's work with children that has made this life in the frozen dessert business so rewarding. We all love frozen treats, but children love them more than adults. Seeing the look on a child's face when he or she gets that favorite popsicle or ice cream flavor and the true joy it brings to that child is something that makes this particular line of work so satisfying.
Although the items he's worked with in business may be the most popular ones, after doing a little bit of research Jose Mier has found a world of obscure, hidden and regional delicacies that most of the country does not know about. In In early 2020, Jose Mier took it upon himself to create this website, jose-mier.org, to share his unique findings with the rest of the world. Ever since Marco Polo brought back the secret of ice cream to the Western world people have been fascinated by and delighted with frozen desserts. With the advent of the electronic freezer, the ability to create new and imaginative frozen desserts has blossomed. The number and types of frozen desserts that are available here in the United States and around the world is mind-boggling. Even the varieties of ice creams in the various states is hard to calculate. However, Jose Mier has tasked himself with shining a spotlight on all the frozen desserts we enjoy and WILL enjoy once we discover them.
That's one of the reasons this Sun Valley, California native has taken the name "Frozen Jose Mier" since he grew up with, has worked in, and promotes pretty much anything having to do with the frozen treats that make us happy. If sharing a few secret flavors brings a smile to your face then this experiement called jose-mier.com will have been well worth it!
https://jose-mier.org