Watermelon Ice Cream Garden State Favorite
Okay, so one of the iconic flavors of summer is watermelon and though we are well into fall I'm still going to write about this unique ice cream flavor. It just happens to be the state of New Jersey's favorite ice cream. Watermelon is associated with summer because that is when this melon is in greatest supply and we associate the flavor with this time of year.
Watermelon has a flavor unlike anything else, sweet and refreshing and quite frankly eating watermelon, although messy sometimes, is just plain fun. Plus it's always entertaining to see how far you can spit the seeds! Using watermelon as the flavor base an ice cream takes this melon to new levels.
Who can say why New Jersey loves this flavor more than others? Maybe New Jersey-ites want to recapture some of the flavors and fun of their own childhood, or maybe there's something in the New Jersey DNA that attracts them to watermelon. Whatever the reason this is a unique flavor that's perfect on a hot summer's day or even a cool autumn day.
Watermelon on its own is an extremely popular flavor as is evidenced by the many watermelon-flavored candies that are available as well as commercially produced ice creams or sorbets. You can easily find a quart or more of some watermelon-flavored frozen dessert on your grocer's shelves but creating this on your own is very simple. As ice creams go it's probably simpler and many other recipes. Check out delish.com's recipe with only four ingredients. You can also find a truck load of how-to videos on YouTube and other cooking websites.
Because watermelon is so strongly associated with a particular season, many times you'll find it only temporarily on an ice cream parlor's menu. This is the case with the Friendly's chain of ice cream stores and one of their iconic treats is the Wattamelon roll. I had to give this a shout out after looking at the Friendlys.com website. This frozen concoction truly looks like a real watermelon down to the striated green rind. It's made from lemon and watermelon ices and the seeds are created by using chocolate chips.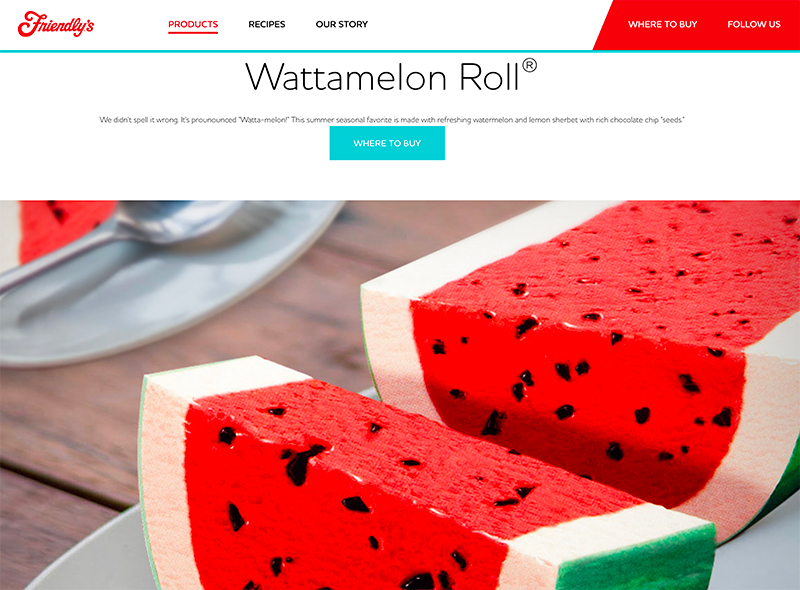 Unfortunately, there are no Friendly stores in Sun Valley, California so I'm out of luck in that respect but just like Maryland Mud, the attraction to this frozen dessert is so strong it does make me contemplate a road trip to the Jersey shore. Because it's a seasonal item on the menu I think I may have to wait until next summer to sample this. It will be worth the wait.
Summary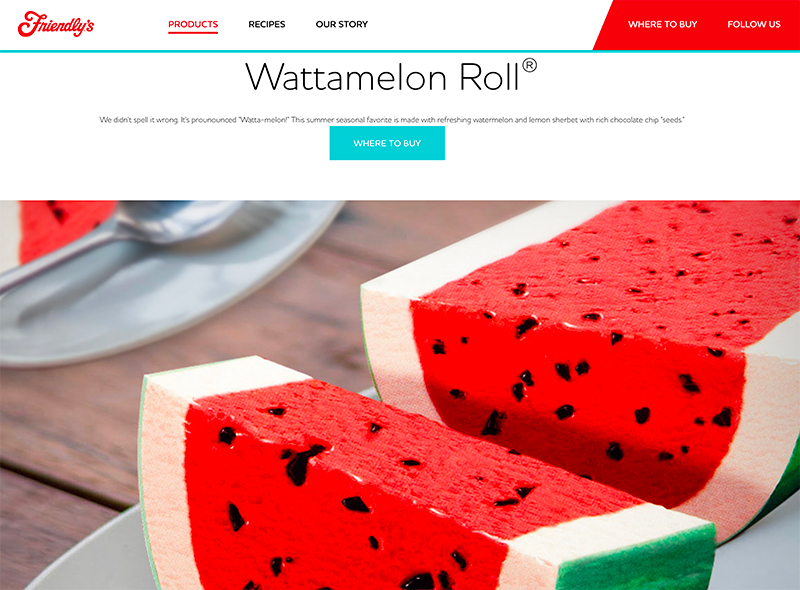 Article Name
Frozen Jose Mier Visits the Jersey Shore
Description
Frozen Jose Mier writes about New Jersey's favorite ice cream flavor: watermelon. He raves about Friendly's signature Wattamelon Roll.
Author
Publisher Name
Publisher Logo