From Frozen Jose Mier's Homeland
That's right, somebody named Jose Mier has got to have some Mexican Heritage in him, and that's certainly my case. My dad came to the United States from Mexico and created his own little empire in the ice cream business here in Sun Valley, CA. So it's not a stretch by any means that I would be drawn both to ice cream as well as Mexican food.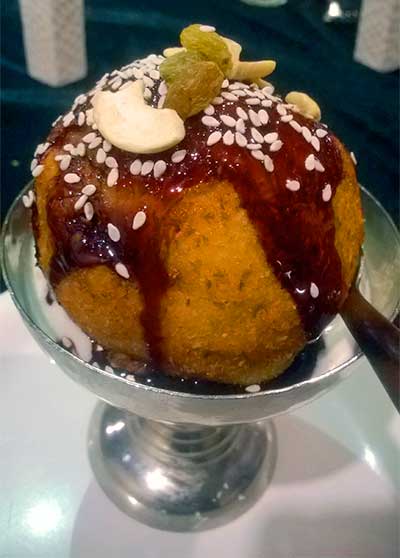 And when it comes to Mexican food, and our thoughts turn towards dessert ("postres" in Spanish) more often than not we'll find fried ice cream on the menu. For those who have never sampled this delicacy it may seem paradoxical. You actually fry ice cream? Well, the answer is yes, but there's an art to it.
Start with your favorite ice cream—any flavor is fine. The ice cream is scooped into a ball encoded in the season cornflake texture and frozen again until it's extremely hard. These encrusted balls of ice cream are then fried in hot oil until golden—only a few seconds. The result is incredible. Crunchy, hot exterior. Inside, the creamy frozen delight of your favorite ice cream.
This is probably the one of the only frozen desserts where you'll combine heat as well as cold. Of course, Baked Alaska also comes to mind and you can find my Jose Mier Gastronomy post on that dish here. If you can find fried ice cream on the menu at your favorite Mexican restaurant, go for it. Otherwise it will take a little bit of effort in preparation to complete this frozen dessert, but everybody gets such a big kick about frozen ice cream that smiles on the faces of your guests will more than make up for the effort.
One of the good things about this frozen dessert is that you can use any ice cream you wish. And you don't have to worry about making that part yourself. This is, of course, something that you'll have to save for the end of the meal and do that last little bit of frying just before serving but that only adds to the drama and showmanship of the dish.
Fried ice cream is a popular treat and therefore there are dozens recipes for you to choose from. I like watching videos—as do we all him–because it's easier to see what's being done visually then by reading the text of a recipe. Maybe my attention span is dwindling, but that's probably true of the majority of us in this age of YouTube.
If you haven't tried this, do so. And drop me a line and let me know what you think.
Summary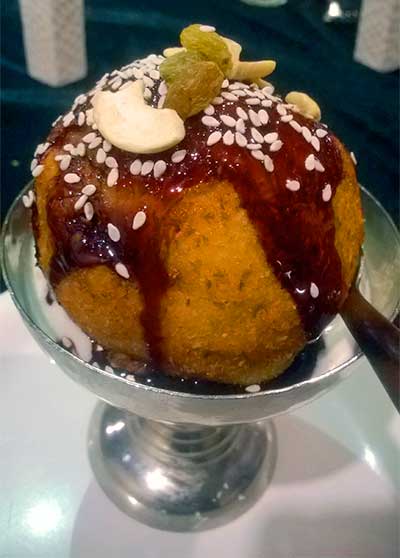 Article Name
So Hot It's Cool: Mexican Fried Ice Cream
Description
Frozen Jose Mier draws on his Mexican heritage for this iconic souht-of-the-border frozen treat: Fried Ice Cream. So hot it's cool!
Author
Publisher Name
Publisher Logo