Yummly's Mint Chocolate Chip Dessert
Frozen Jose Mier here with a cool (in more ways than one) dessert to welcome summer 2021 and the inevitable hotter weather we're bound to start seeing. Hey, we just had a scorcher here in Sun Valley, CA, my home base. It hit 106 degrees the other day. Our neighbors in Palm Springs got up to 120!! Needless to say it's well past the time for some cooling ice cream desserts and I found one that's simple yet sophisticated: mint chocolate chip ice cream dessert. This comes courtesy of Yummly.com.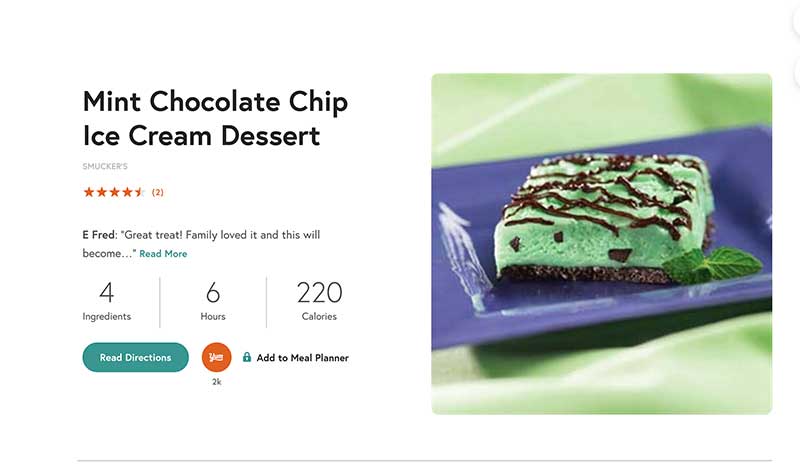 This is one that will delight both kids and adults. Kids love ice cream, period. Green, minty ice cream just makes it even more appealing to kids. But adults will be impressed by the simple sophistication of this dessert. And mint adds to that sophisticated air.
Simple to prepare? You bet! You only need 4 ingredients: mint chocolate chip ice cream (softened), "sandwich cookies" (you know the brand name) to grind up to use as a pie crust, butter (to hold the crust together) and hot fudge topping. As the website states, preparation is simple:
Just let the ice cream soften for 30 minutes. Crush those cookies in a large plastic bag with rolling pin until crumbly or use a food processor to pulse them until the mixture resembles coarse crumbs.
Then mix the cookie crumbs with butter in a medium size bowl and then press them evenly into bottom of a 13 x 9-inch pan.
Then you'll freeze that crust for 15 minutes. Once frozen, spread the softened ice cream over the crust. Warm the hot fudge topping in a microwave on for about 45 seconds and stir. Drizzle it over the ice cream. Finally, freeze everything at least 5 hours.
As you can see from the screen shot I took you can slice and serve this frozen dessert like so. If you want to get fancy for guests, garnish with some mint leaves. Your kids may not care about the leaves, they'll just know this is a great dessert.
Summary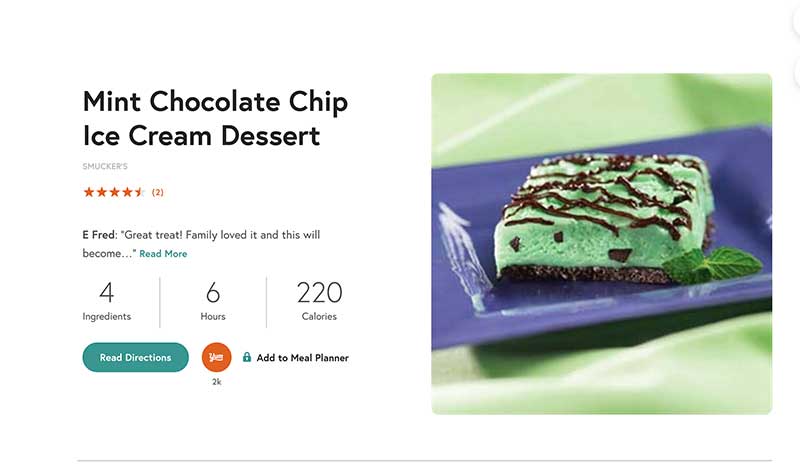 Article Name
Frozen Jose Mier And A Touch of Mint
Description
Jose Mier promotes Yummly.com's easy recipe for a mint chocolate chip ice cream dessert that's perfect for kids and adults.
Author
Publisher Name
Publisher Logo