Frozen Jose Mier Applauds Hazelnut Mousse Cake
Jose Mier's freezer gets very busy when the temperatures start rising. I'm always on the lookout for something new and interesting and most of all FROZEN, so that it's extra delightful to indulge in. I just happened upon another frozen dessert recipe on the food and wine website (and here's a shout out to Food and Wine, one of the magazine I really enjoy looking through). This particular recipe is based on that of founding pastry chef at Chez Panisse, Lindsey Shere.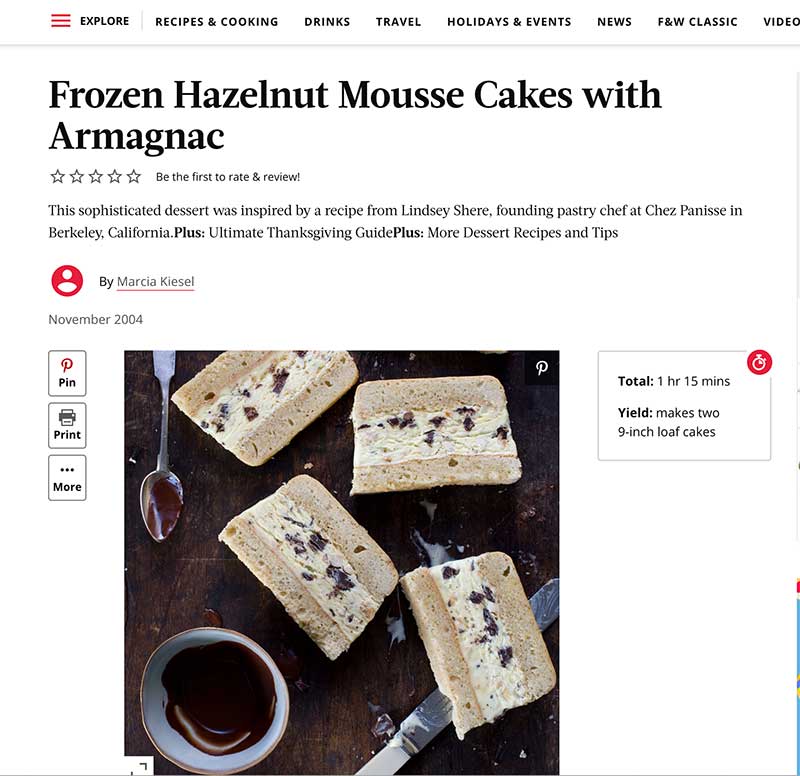 Now, on their own cake and/or a flavored mousse are delicious but once frozen they become something out of this world. And, of course, it's all made better by the addition of some Armagnac. Similar to cognac but from a different region of France, Armagnac became one of my favorite liquors on one of my first trips to France. I picked up a bottle at the duty free shop in the airport and tasted it later on. It was (for me) like drinking colors. The aroma and kaleidoscope of flavors made me a fan immediately. The fact that this recipe calls for Armagnac makes it extra special in my book.
This is a somewhat time-intensive recipe in that you'll be making everything from scratch including the hazelnut cake, which is the first step. Follow the directions, here. The next steps will be creating the mousse. Not mousse and cake are heavy with hazelnuts so if you're a hazelnut fan, this is for you. Once mousse is ready, you'll be creating "sandwiches" of cake and mousse and will freeze everything overnight or up to 5 days. Apparently the flavor may start to wane after that long. Slice and serve.
Sometimes I write about the easiest frozen desserts or off the shelf treats that take no time at all. This is not one of those. It will take some effort to prepare so you may want to save it for a special occasion. As things are opening up once again, it's time for dinner parties with special friends that we have not seen in some time and serving this extraordinary frozen dessert is just the thing to impress people we haven't seen in months or more.
Summary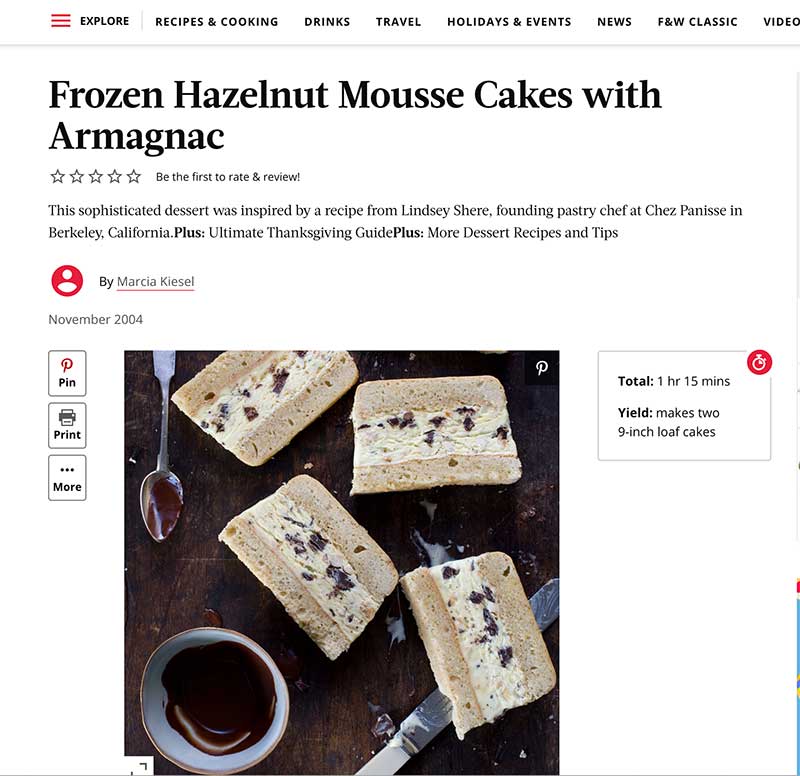 Article Name
Best Frozen Desserts For Hot Summer
Description
Frozen Jose Mier shares Food and Wine's recipe for hazelnut mousse cake based on a Chez Panisse recipe.
Author
Publisher Name
Publisher Logo