Purple Treat Fit for Prince (or Jose Mier)
Frozen Jose Mier here with another state favorite ice cream flavor. Idaho's State fruit is the huckleberry. So it makes perfect sense that their favorite flavor of ice cream would be Huckleberry. We don't get much call for that flavor around these parts—Sun Valley California that is—and I hazard a guess that most people in my area in many other parts of the country have not even tasted a huckleberry.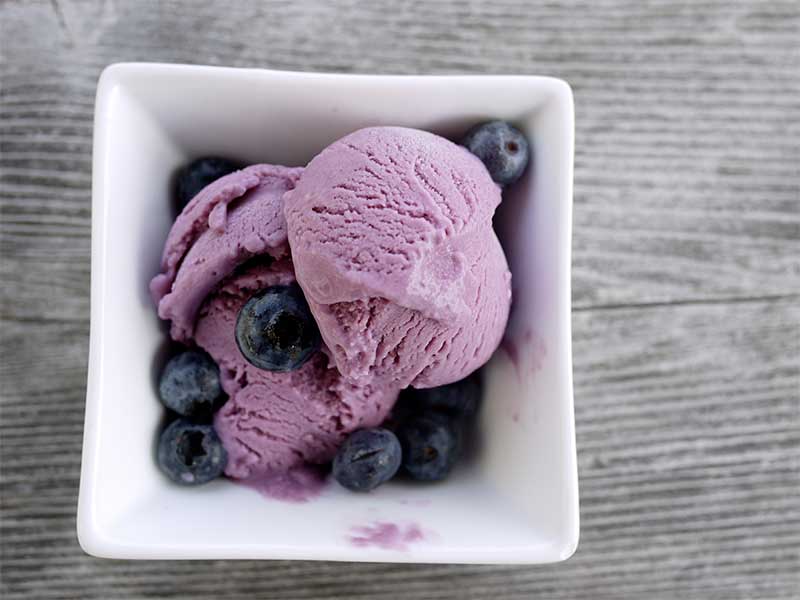 Regardless of that fact, this is a flavor that's high on the Frozen Jose Mier list. Why, you may ask. Just take a look. That dramatic, purple Color imparted to the ice cream buy these fresh berries draws the eye in and starts to taste buds quivering.
For me personally I just love the rich color of this ice cream period As I said most people don't know much about huckleberries but they are to be found in great quantities in Idaho as well as other asked dates and parts of Canada. The taste is similar to blueberries especially the darker colored huckleberries.
This is a unique ice cream in that it's pretty much a regional flavor and not found in many places outside of Idaho me, and yet it's popular enough to be available commercially from brands like Tillamook. So, if you can snap some up at the grocery store when the mood strikes. But, at the risk of repeating myself–and you know I was going to say this don't you –you can easily make it yourself. You can try the recipe I found on completely delicious or just do a quick search on YouTube and find recipe that looks good.
I think there's something about the purple color that makes this ice cream stand out. We're so used to seeing white, Brown for pink in our ice creams the purple just kind of jumps out. I think the same thing would be true of Ube ice cream which I wrote about in an earlier Frozen Jose Mier ice cream article.
As I write this I'm scanning various photos of Huckleberry ice cream and even looking at pictures is making me anxious to try this flavor. In fact, attraction is so great, I may just have to hop on a plane and take a trip to Sun Valley. Of course I live in another Sun Valley here in California so it would mean traveling from one Sun Valley to another– The one in Idaho. Well, why not?
Summary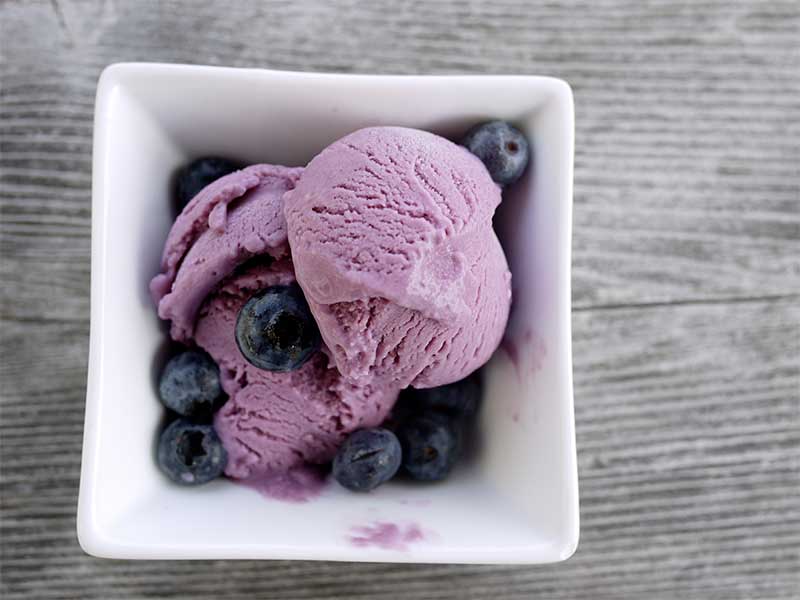 Article Name
I'm Your Huckleberry: Idaho's Favorite
Description
Frozen Jose Mier celebrates Idaho's favorite ice cream flavor: huckleberry. Huckleberry is the state fruit so it make perfect sense they enjoy it in their ice cream.
Author
Publisher Name
Publisher Logo