Epicurious' Take on Dole Whip
Remember my Frozen Jose Mier post on frozen bananas? That's a treat I love to enjoy each time I visit Disneyland. I happen to live in Sun Valley California, which, without any traffic, is a 45 minute drive away from Disneyland. But there's another iconic frozen treat people line up for. In fact the line stretches all the way from the Enchanted Tiki Room on into Adventureland. I'm talking about the Dole Whip. People seem to love this creamy, pineapple-infused soft serve treat and can't get enough of it at Disneyland. Thanks to Epicurious.com we can now enjoy this treat at home.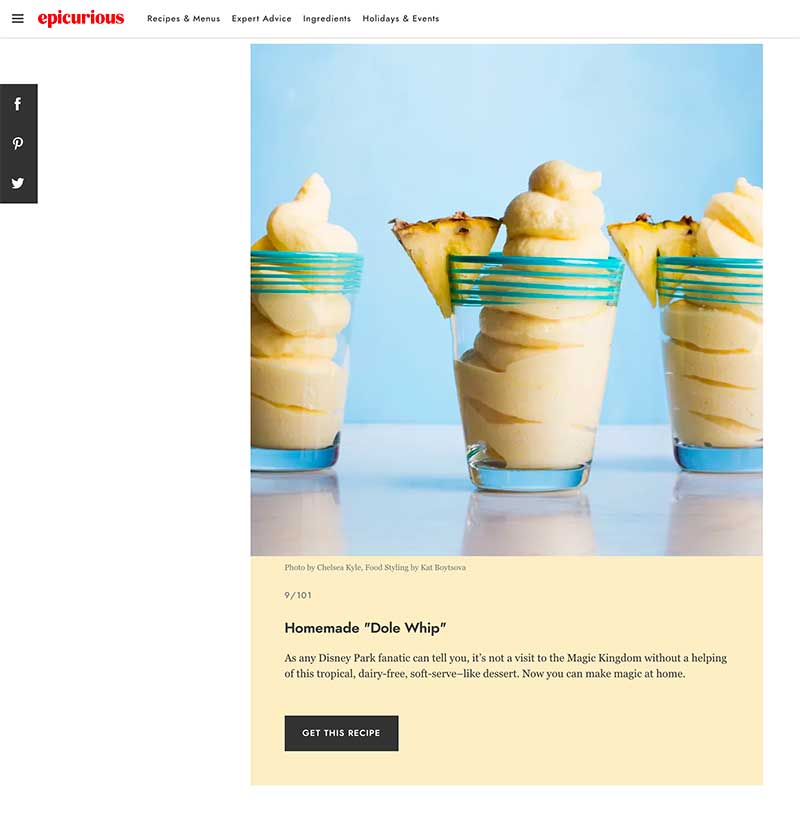 Not only does this frozen dessert evoke memories of visits to Disneyland, it's really incredibly easy. It involves really only four ingredients and aside from the time it will take you to freeze the pineapple chunks and banana, it will only take you 10 minutes.
All you need is 4 cups of pineapple chunks which you will freeze. The other ingredients are one cup of unsweetened coconut milk, one frozen banana, a pinch of Kosher salt and for fresh pineapple wedges for garnish. Once the pineapple chunks and banana are frozen put them, along with the coconut milk and salt, into a food processor and blend until smooth.
This recipe makes about four servings which you can put into individual cups and garnish with the aforementioned pineapple slices. As we know because of the coronavirus, Disneyland has been closed for quite sometime, so if you're looking for a dole quit fix, it will take you about 10 minutes to satisfy your desire. Give it a try and let me know what you think.
Summary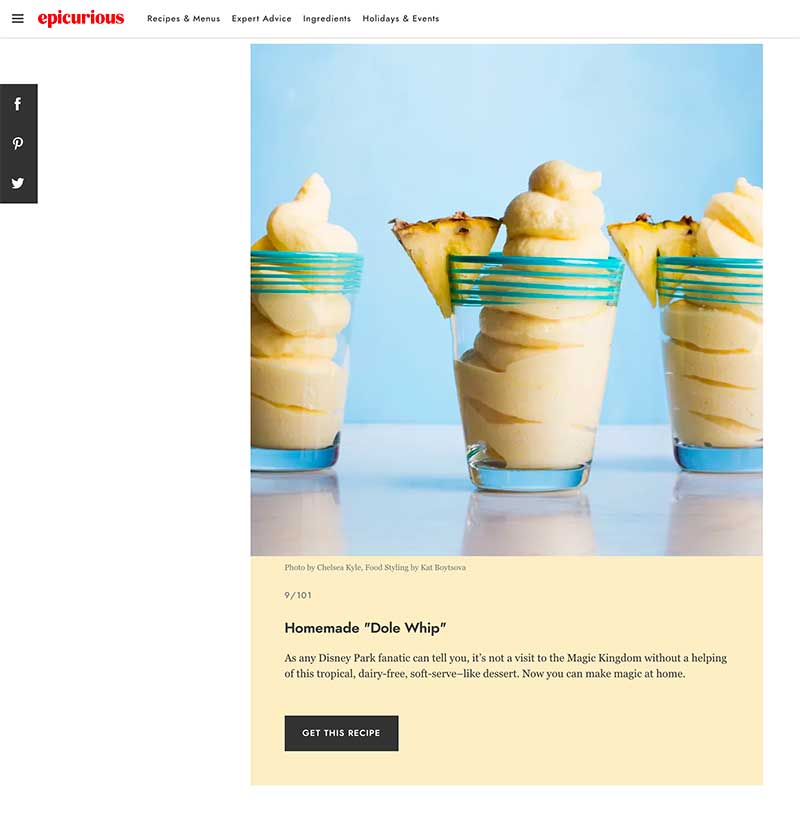 Article Name
Frozen Jose Mier Returns to the Magic Kingdom
Description
Jose Mier has found a recipe on Epicurious for a facsimile of Disneyland's Dole Whip. It takes only 10 minutes and has only 4 ingredients. If you love this at Disneyland you'll love it at home!
Author
Publisher Name
Publisher Logo