Epicurious' Frozen Yogurt Bark
Frozen Jose Mier is always on the lookout for interesting recipes and it just so happens that the last few that I posted here on Frozen Jose Mier have required almost no time to put together. This latest recipe is just as easy. I had to do a double take when I came across this recipe online. It's another one from Epicurious.com and it's frozen yogurt bark. Yes that's right. Yogurt broken into delectable pieces.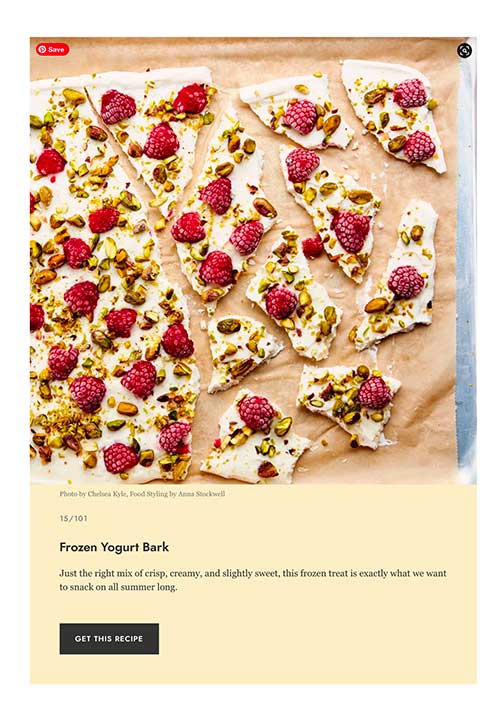 Like my previous recipes, the vast majority of the time spent on this will be waiting for the ingredients to freeze in your freezer. Really, the total prep time is just about 10 minutes. And simple? You bet! The ingredients include plain Greek yogurt, honey, vanilla, some salt and the toppings which include raspberries and unsalted pistachios.
You simply have to combine the wet ingredients in a bowl and then spread out on cookie sheet lined with wax paper, top it with those raspberries and pistachios, pop it in the freezer and wait four hours. This is such a simple, yet pleasing dessert the accolades you'll get from your family will far outweigh the 10 minutes it took you to put this together.
As you know I'm a big fan of contrast and slight chewiness of the frozen yogurt and honey is going to contrast very nicely with those pistachio nuts on the top. The fact that it's also kind of a finger food is going to put smiles on your kids' faces and I'm sure they're going to be clambering for this dessert many times.
Give this recipe a try and see if you aren't hailed is the king or queen of your kitchen. The presentation of this dessert is also spectacular as you can see from the photo on this page. Even before they take their first bite your family and friends look upon these yogurt bark pieces with anticipation.
You're welcome.
Summary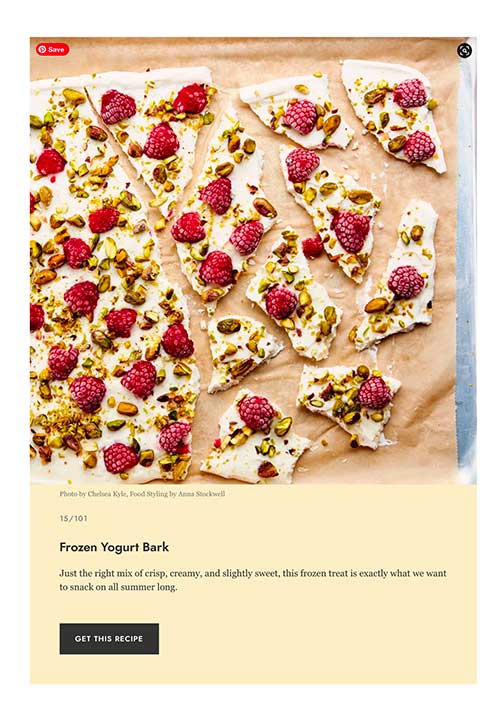 Article Name
Frozen Jose Mier With Another Easy Dessert
Description
Frozen Jose Mier shares Epicurious.com's recipe for frozen yogurt bark. This recipe takes only 10 minutes but the results are spectacular.
Author
Publisher Name
Publisher Logo