Surprisingly Popular
Previous Jose Mier ice cream posts talked about obscure or ice cream flavors like cotton candy or black sesame and I'm always on the lookout for interesting and unique frozen desserts—especially ice cream flavors. You may not be familiar with my hometown of Sun Valley, California, but there is a very high Latino population here and one of the foods we have on our tables is avocados. Avocados are not only good for guacamole or topping your burrito or fajitas, but they make a darn good ice cream as well.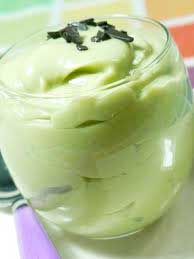 You may not think of avocados when you think of ice cream but they lend themselves well to this frozen treat. They have a high fat content which enhances the creaminess and texture of ice cream. A daily dose of avocados is also good for increasing your good cholesterol levels so you can enjoy your avocado ice cream on two levels: one, it tastes good and two, it's actually good for you.
Although it may seem obscure, it's really not and there are dozens of recipes available online. One I found is from a site called Mexico in my Kitchen and it's very simple. The ingredients include simply avocados, condensed milk, lime juice and zest and heavy cream. The only effort required is the time it takes you to prepare and freeze all the ingredients.
Other recipes are available to an each ice cream chef has his or her own take on avocado ice cream. As is usually the case there are dozens of YouTube videos that you can follow along with once you decide on your approach. The popularity of avocado ice cream is such that there are even commercial brands such as the Cado brand of ice cream. They sell not only regular avocado ice cream but, utilizing avocado fat, create a variety of flavors including strawberry chocolate and many others.
You'll want to give this ice cream a try. It will be especially good as the pièce de résistance after the dinner party. I can almost guarantee your guests will be very impressed and be talking about avocado ice cream in the weeks And months to come.
Summary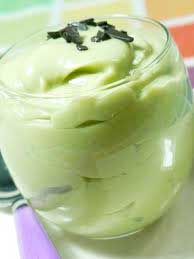 Article Name
Jose Mier Rejoices in Avocado Ice Cream
Description
Jose Mier writes about a not-so-obscure ice cream flavor: avocado ice cream. The fat in avocados is good for you and adds to the creamy texture of this dessert.
Author
Publisher Name
Publisher Logo