Jose Mier here with another frozen delicacy that's not that well known. At least I don't see it too often on menus, but it's still a delicious treat.
Semifreddo is an Italian treat like no else in the world. It is similar to ice cream, but has some important differences to consider. Ice cream is just milk and sugar in its basic ingredients. But semifreddo will add egg yolks to provide a thicker consistency. The mousse like texture is often appreciated by all who try it for themselves. It provides a distinctive taste and adds nicely to the Italian dessert list. The semifreddo is a popular dish for families after the main course. The dessert can be customized and even made right at home. People are trying their hand at making semifreddo in their own home.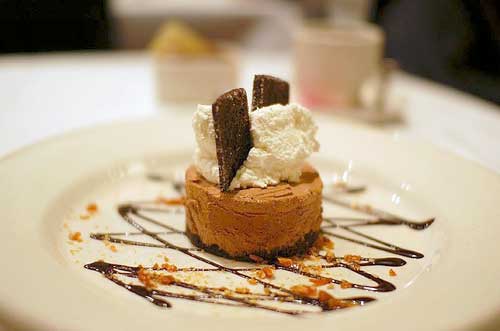 First, it helps to learn more about the ingredients in the dish. Semifreddo can be customized with fruits or chocolate for people. Strawberry and cherry are popular fruits to incorporate in the dish. Chocolate and caramel are also popular toppings for the dessert dish. Semifreddo is world class and will often by made by expert cooks. But it takes just a little preparation and technique to produce nicely. Supermarkets are catching on to the semifreddo trend in short order. They offer people a chance to try out semifreddo and see how it tastes. Fruits and mint garnish can be added on top.
Making the dish at home can teach people a lot about semifreddo. Don't forget about the milk, sugar and eggs as the primary ingredients. These must be combined and turned in to a soft texture. Then that combination can be frozen in to a nice dessert. Added toppings will provide some color and flavor to the dessert. People often garnish the semifreddo and serve it on a plate. It can be sliced and diced in to smaller portions when fully frozen. It makes a fine centerpiece as a custom dessert.