Jose Mier here again, thinking about—what else—frozen desserts. Now I know some of you will have made up their minds just from looking at the title of this post, but let me finish. I've written about ice cream a few times before on this blog and the brands or flavors I've listed are really good. However, I'm not just limited to ice creams. Jose Mier's frozen treats blog is about ALL frozen desserts. Just in case you missed it, bananas are not ice cream, either.
Today I want to extoll the virtues of Dairy Queen "ice cream." I put it in quotes because technically it's not ice cream. I'm too lazy to read the reasoning behind this so let's just get this out of the way. Okay, it's related to the fact the ice cream has to have 10% butter fat. Dairy Queen and soft serves have about 5%. Happy?
I don't care what it's classified as, I do love a Dairy Queen cone every now and then. Especially on hot days, which will soon be upon us. As a matter of fact, I've even ordered a cone at a Dairy Queen in Mexico!
So what's so special? If I tried to categorize it I'd say, first and foremost it's a soft serve ice cream. Usually I like the thicker, more fat-infused "regular" ice creams but every so often you have to do the soft serve. But there's something more about Dairy Queen. It may be all the powdered ingredients from which it's made, but the ice cream has a certain physical quality when I "bite" into it. It almost reminds me of making wet castles on the beach with sand. I'm not saying Dairy Queen is gritty but I recognize kind of the same structure. It fascinates me.
Then I get on with eating it.
I'm not alone in my love for Dairy Queen. It's on this website's list of top ten ice cream brands. Not too shabby and (in my opinion) well deserved.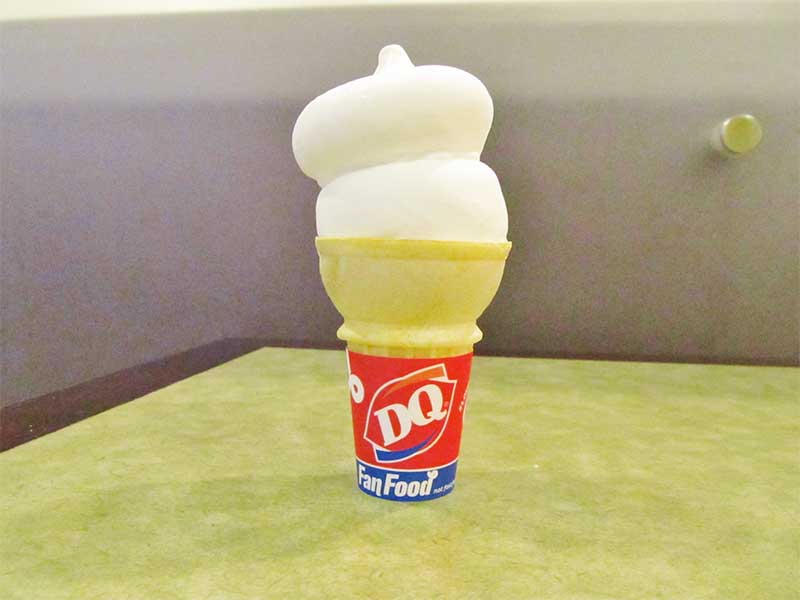 The other thing about DQ is the dipped cones. Can't get those at a regular ice cream place and there's something great about biting into a hard shell, then getting the softness of the ice cream underneath. Famous foodies always talk about the mix of textures and the DQ dipped cones have it.
So let's forget about classifying things and just go out to DQ and grab a cone (large for me) or even Blizzard while we're at it!