Strawberry Shortcake Bars
Jose Mier coming to you from deep inside my Sun Valley, CA freezer where I keep all my frozen treats. If you're like me you remember strawberry shortcake bars with fondness. Maybe you got yours when the ice cream truck drove through your neighborhood or maybe you picked them up at the grocery store. For me, I remember Cap'n Crunch brand bars which my grandmother seem to always have on hand. For whatever reason I loved these bars more than any other ice-cream-on-a-stick treat.
These have been around for decades so it's easy to go to the grocery store and pick up a bunch if the craving hits you but I've seen a number of recipes online for this delectable treat including this one from Epicurious.com which requires only four ingredients. By name those are strawberry ice cream, sugar cookies, freeze dried strawberries and unsalted butter. You also need some ice pop molds in some sticks.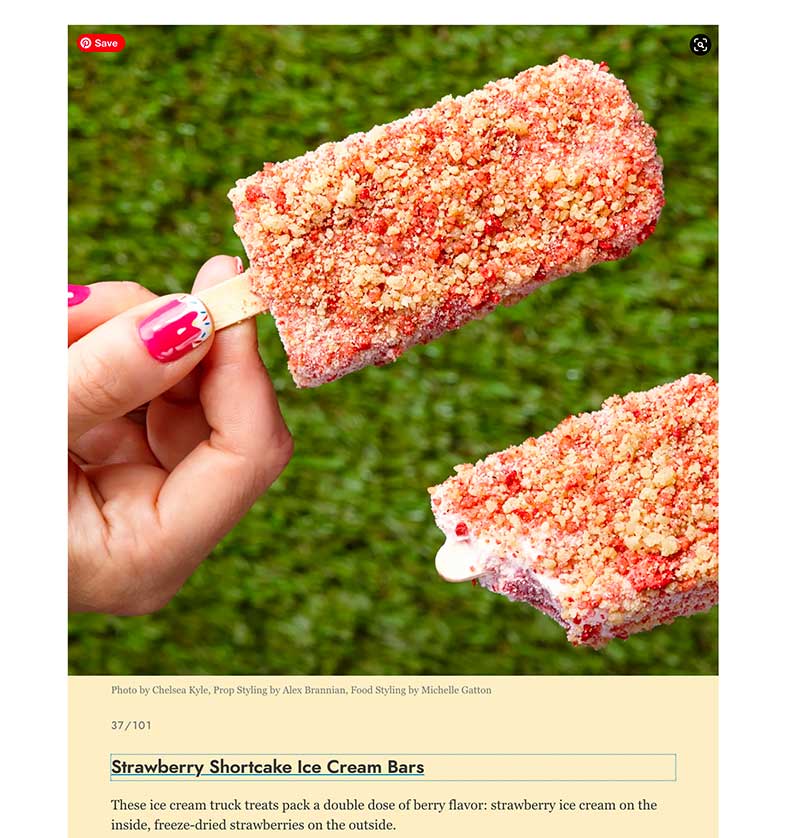 Take the strawberry ice cream and let it sit until it's almost melted then put it in the molds, insert sticks and freeze until firm. For that delectable coding you're going to pulse the sugar cookies in a food processor, and put half of the crumbled cookies on a plate. Daniel add the strawberries to the food processor impulse a little more while drizzling with the unsalted butter.
Remove the pops from their molds and coat them with the cookie/strawberry crumble. You'll need to refreeze them for about 15 minutes and then you'll have your childhood treat right there in front of you.
When you grow up eating these things that taste of childhood leaves a lasting impression so when you make these yourself it's going to be that much more enjoyable. You'll have the satisfaction of creating, or re-creating, the flavor that takes you back to your youth as well as the satisfaction of doing all this yourself.
Summary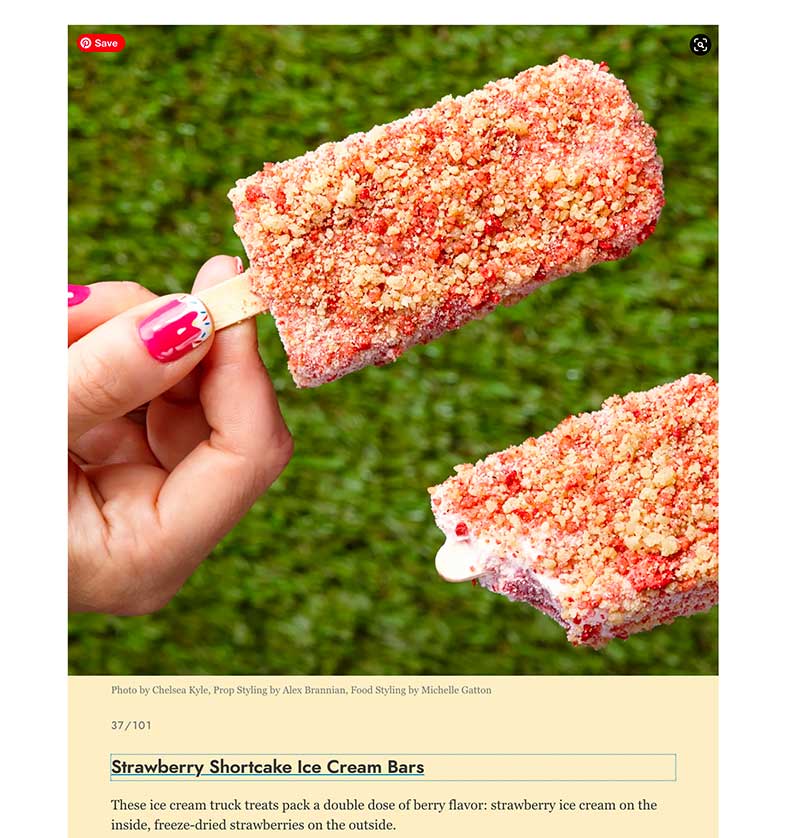 Article Name
Frozen Jose Mier's Taste of Childhood
Description
Jose Mier discusses Epicurious.com's recipe for strawberry shortcake bars. A real taste of childhood straight from the ice cream truck.
Author
Publisher Name
Publisher Logo