Frozen Samoa Pie
Frozen Jose Mier has been a big fan of Girl Scout cookies for years. That's right. I admit it freely. My favorite is Thin Mint but millions of others also love the Samoa cookies. And I don't blame them. Who wouldn't love a cookie topped with coconut, caramel and dark chocolate?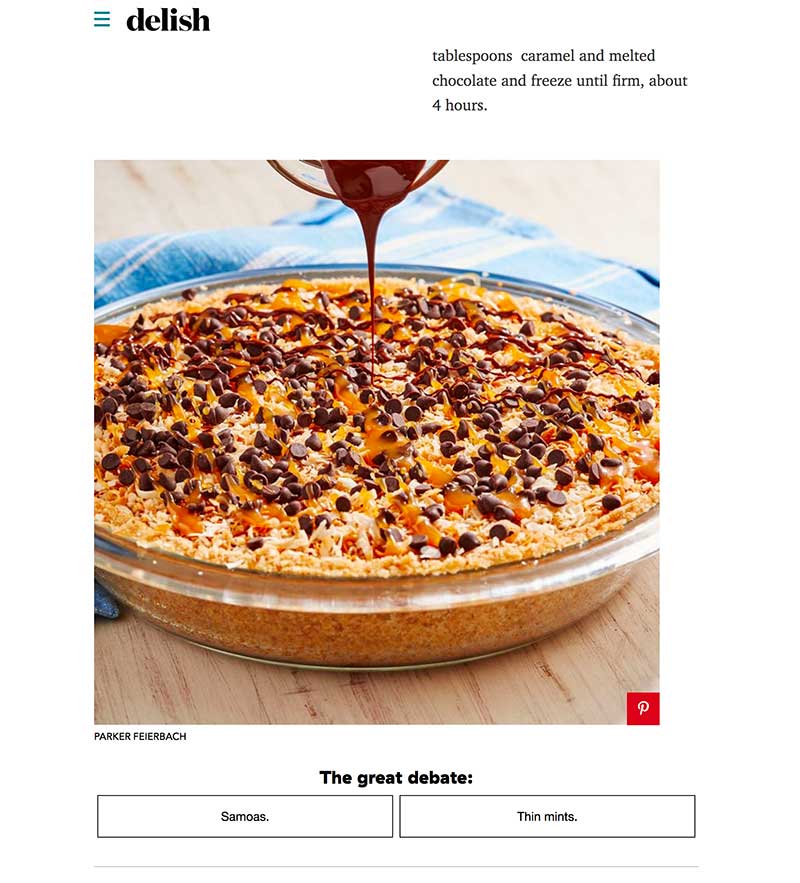 That's as may be, you say, but what does all this have to do with frozen desserts? Well imagine a huge Samoa cookie turned into a frozen pie. I can't take credit for this. As is the case in past Frozen Jose Mier posts I owe a debt of gratitude to delish.com who always seems to be on the cutting edge of cuisine. They put together a recipe that evokes the same flavors is the Girl Scout Samoa cookie and put it into a frozen pie.
Delish.com is not the only one with this recipe. The cookies are so popular lots of other people have posted recipes online as well as YouTube videos showing you how to make this pie. The delicious recipe makes use of cream cheese and Cool Whip as the main players on top of a Nilla wafer crust. The whole thing will be topped with chocolate coconut and caramel and then frozen until firm.
If you're craving the taste of Samoa cookies and want to try creating your frozen version of this it's not difficult and will take less than a half hour to put together. Most of the time will be spent waiting for it to firm up in the freezer. Those will be four hours will be hard to bear, but you can do it and it will be well worth the wait.
As I have said this is a popular recipe the one that requires making it at home. I've looked far and wide around my home in Sun Valley, California but it's not something it's going to find on many menus. Still the effort you put into this at home will be very rewarding. Perhaps there's a Thin Mint pie recipe too?
Summary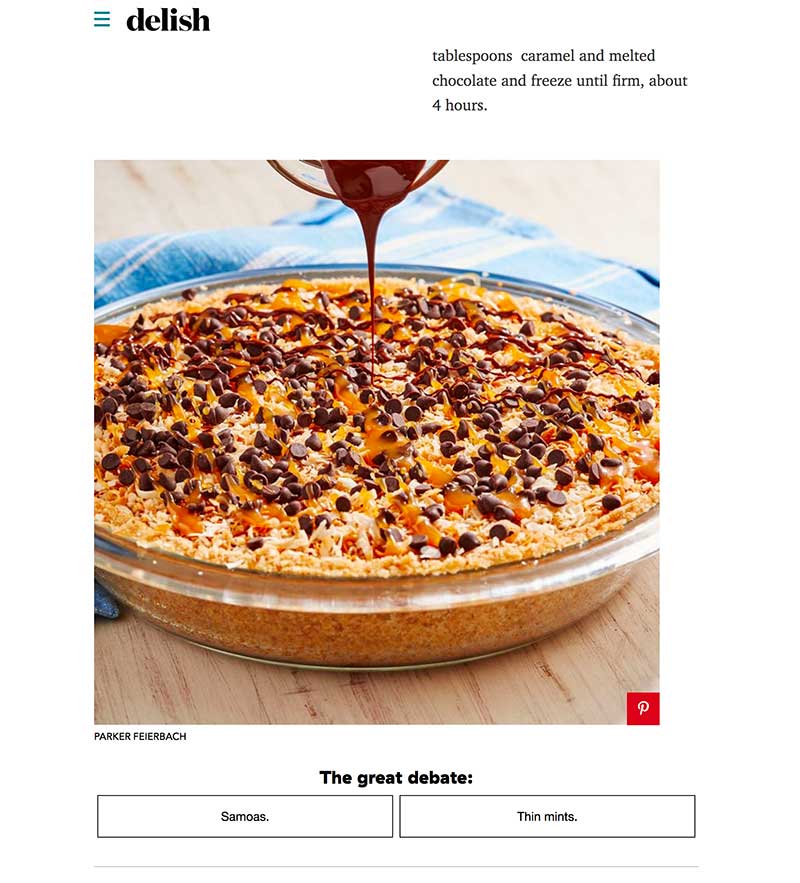 Article Name
Frozen Jose Mier Goes Full Girl Scout
Description
Frozen Jose Mier discovers the frozen samoa pie based on the popular Girl Scout cookie flavor.
Author
Publisher Name
Publisher Logo