Jose Mier Unearths a Unique Dessert
When Jose Mier gets to work in his Sun Valley, CA kitchen, watch out! Readers of this blog in sands of frozen dessert know that couple years ago I didn't touch on the subject of semifreddo. Well, it's time to re-examine this underappreciated and infrequently used frozen dessert.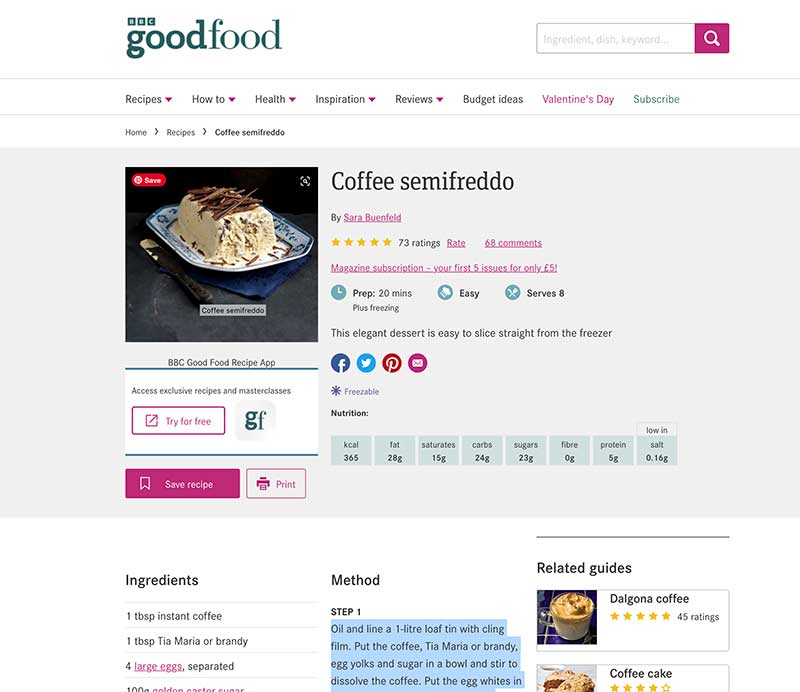 For those unfamiliar with semifreddo, it literally means Half frozen an Italian. Once you taste this you'll understand why do they use that name. Similar to ice cream, if Uses the same ingredients of heavy cream sugar and eggs. The difference inconsistency is due to the way eggs are used in this recipe, specifically, they're separated and both yolk and egg white are whipped independently.
Depending on what your preferences are you can take on any flavor. The difference between ice cream (or even gelato) and semifreddo is the consistency. Semifreddo is lighter and—dare I say it?—airier. It has an altogether different mouth feel went compared to the denser, richer ice cream. As I said the Flavor of semifreddo can be anything your heart desires. For me as I embark on whipping up a batch of this in my sun Valley California freezer, I am going to choose a coffee flavor based on the recipe I found on the BBC good food website.
Here are the ingredients:
1 tbsp instant coffee
4 lg. eggs
1 tbsp Tia Maria liqueur or brandy
6.5 tbs powdered sugar
10 oz heavy cream
4oz honeycomb Toblerone, finely chopped
Now Of course this is for a coffee flavored semifreddo, but the technique can be used for any flavor. The first this to use saran wrap for another brand plastic wrap to line a bread pan. For this recipe and I'll place the coffee and liquor along with thank you some sugar in my mixing bowl and stir everything until dissolved. I'll put the egg whites in another bowl and put the cream in its own bowl.
You want to beat the egg whites until they form stiff peaks then turn your attention to the Angel mixture and beat until thick. You'll next want to whisk the cream until he gets a bit stiff. Taking the cream folded into the liquor coffee mixture and then fold in the egg whites. Based on the BBC recipe I'm going to use some Toblerone in the egg whites as I fall everything together.
With this or any other similarly prepared semifreddo, you want to cover the bread pan with more saran wrap put it in the freezer. BBC recommends putting a layer of aluminum foil around everything before you put it in the freezer. They say it will keep for up to six weeks. However, if you're having answer family over for dinner you'll be lucky if it lasts a few hours.
If you want to give this under appreciated dessert a try, please do so and let me know whether or not you like it and how successful your attempt was.
Summary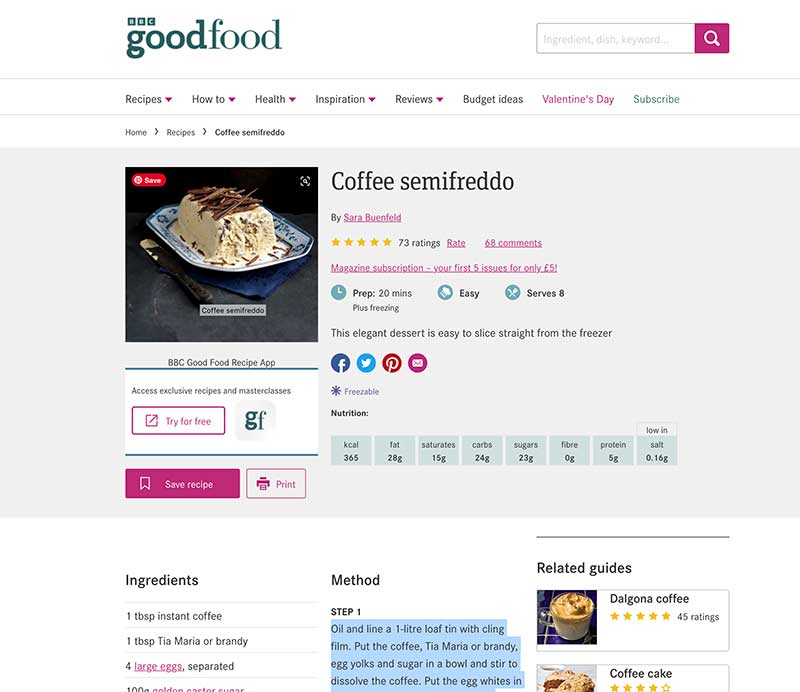 Article Name
Doing Semifreddo in Sun Valley
Description
Doing Semifreddo in Sun Valley is the Jose Mier way of celebrating this underappreciated dessert.
Author
Publisher Name
Publisher Logo