Tispy Jose Mier Loves Making This
If you're a reader of Frozen Jose Mier's blog posts you know that I look for uniqueness and variety in frozen desserts, especially ice creams. Okay, so sue me if I think vanilla is a bit too plain and uninteresting. I'll grant you that it depends on which vanilla ice cream you're talking about but add a little tipple of Kentucky bourbon and you've got Jose Mier's attention.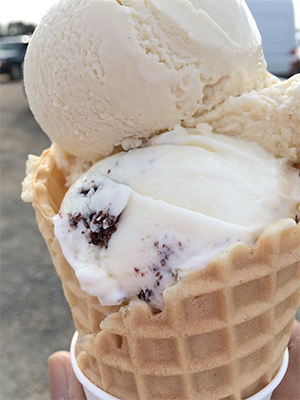 Is just one simple addition: 3 tablespoons of fine Kentucky bourbon but it makes all the difference. The people of Kentucky know this already and since bourbon and Kentucky go to get her like fried and chicken it's no surprise that bourbon vanilla is the state's favorite flavor.
The addition of alcohol to ice cream is a long one. You need only think about rum raisin. But there sre others that are popular. Indeed many ice cream manufacturers are using spirits more and more to attract new ice cream fans. Häagen-Dazs is one such ice cream maker that has a line of spirit filled ice creams, including their own bourbon vanilla variety. If the mood strikes me I know my Sun Valley CA grocer will be able to cater to my need for this flavor. Supermarkets in your area will be able as well.
That just goes to show that this is a popular flavor in places other than Kentucky and that it's available commercially around the country, but for the best flavor I suggest you undertake making about yourself. Not only will this result in fresher ice cream that you can be proud of but you can also control the quality and quantity of bourbon that you add to the recipe.
The chunky chef website has a great recipe and it's only four simple ingredients: heavy whipping cream, sweetened condensed milk, vanilla bean paste and of course some fine Kentucky bourbon. I suggest you give her recipe a try and tell me what you think. As is usually the case, YouTube videos we'll also show you step-by-step how to create your own Kentucky bourbon vanilla ice cream. This may be the most fun ice cream recipe especially if you sample the bourbon before you put some into the ice cream. I'll be doing the same.
Summary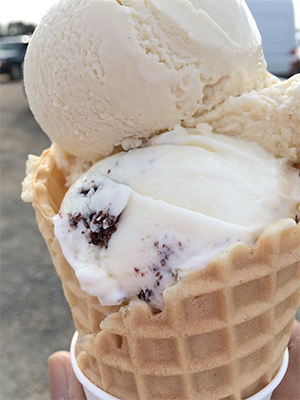 Article Name
My Old Kentucky Home Favorite: Bourbon Vanilla
Description
Frozen Jose Mier gets a little tipsy when describing bourbon vanilla ice cream. Only 4 ingredients make this an easy recipe to use. Cream, condensed milk, vanilla paste and bourbon.
Author
Publisher Name
Publisher Logo