Olive Magazine Does it Again!
Frozen Jose Mier has profiled some other frozen desserts that have requires a lot of effort in time prepare. And while those recipes were certainly worth the effort sometimes we want a frozen dessert that takes almost no effort. Well, Olive Magazine steps up to the plate once again this recipe for almost instant mango frozen yogurt.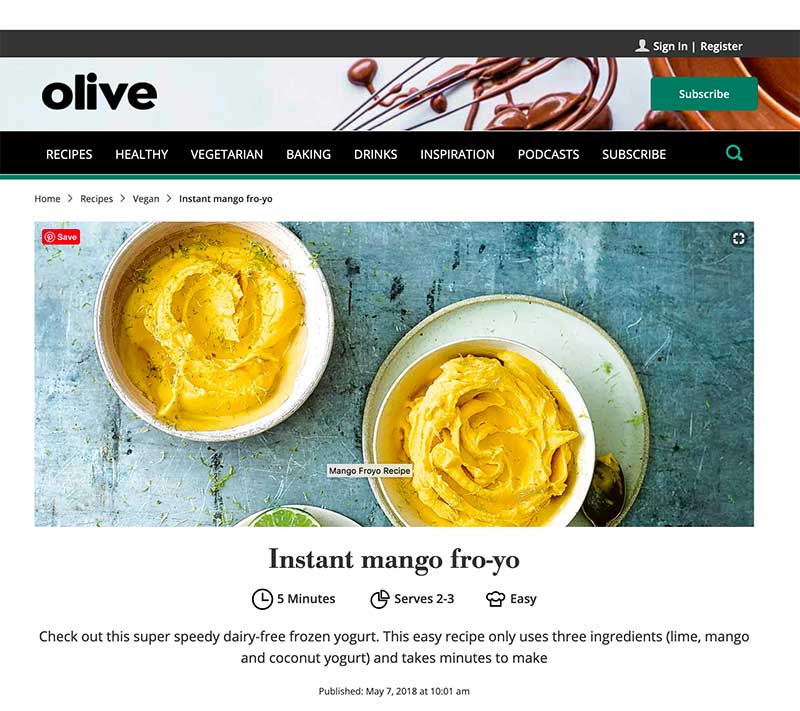 This would be a great summer dessert it's great anytime a year and so simple with only three ingredients. Those ingredients are coconut yogurt, mango chunks and lime, squeezed and zested.
The only problem I have with this recipe is that whoever put it together did not specified yogurt needs to be frozen. This only makes sense because this recipe was on the list of the best frozen desserts around. So when you doing this please insert the word frozen for the word yogurt. Basically add the frozen yogurt, the mango chunks, lime juice and zest to your blender or food processor then process until smooth and serve it right away. It couldn't get any simpler, could it?
We're all about tastes and happiness here at Frozen Jose Mier and could be more happy making then such a flavorful desert which is so easy to make? Give it a try and let me know what you think. I'll look forward to your feedback.
https://
Summary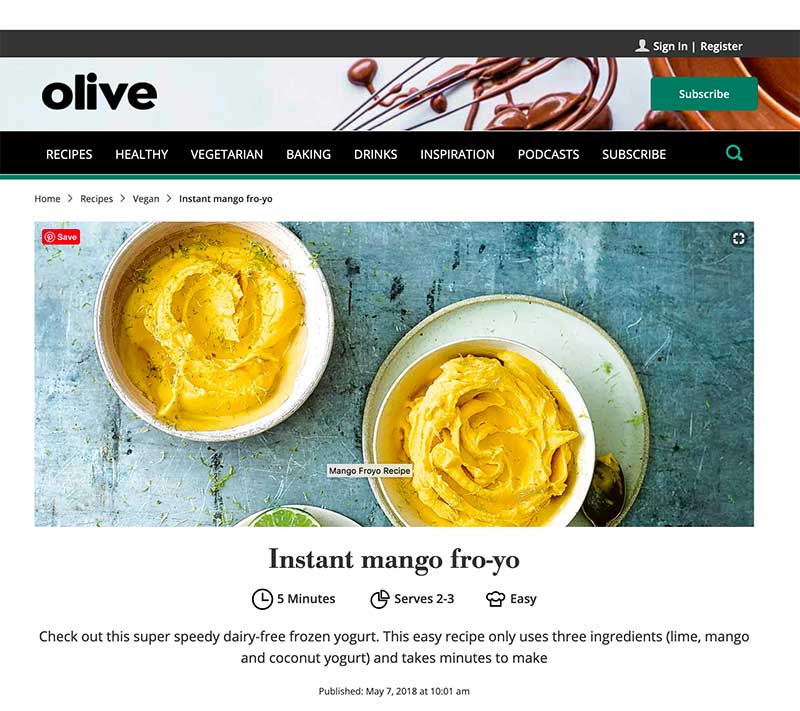 Article Name
Jose Mier With Almost Instant Mango FroYo
Description
Jose Mier shares Olive Magazine's recipe for 5 minute frozen mango yogurt. So simple with only 3 ingredients! you'll love it.
Author
Publisher Name
Publisher Logo