Delightfully Frozen and Minty
Frozen Jose Mier tries to find the most interesting recipes for frozen desserts that you can try at home. This is one that I've always loved but for whatever reason I haven't made in years. I'm talking about grasshopper pie. In this case, the recipe I found on Epicurious.com is called a chocolate-grasshopper-ice-cream-tart. Names notwithstanding these delicious treats are green and minty thanks to crème de menthe.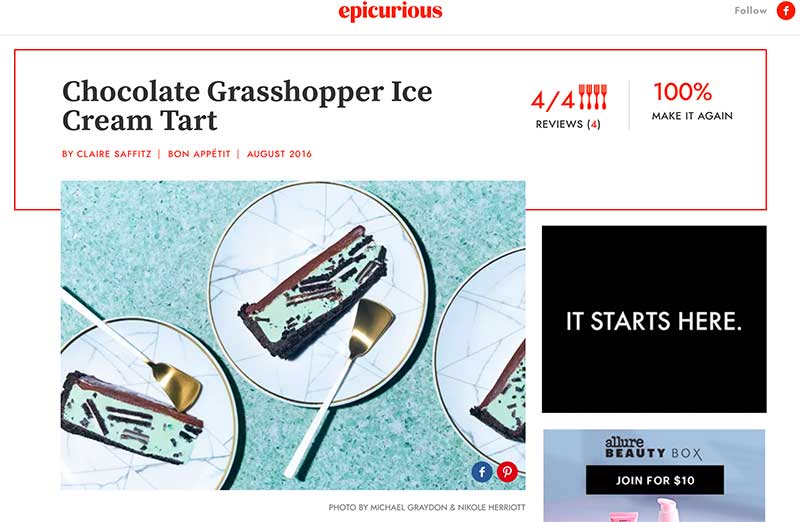 I remember my mom making this when I was a kid. I remember the first time thinking that it really was made from real grasshoppers. After tasting it the first time, however, I fell in love with this minty, chocolatey treat.The grasshopper pie–or tart—can be made frozen or not frozen. However, since this is a website dedicated to frozen desserts, the recipe I'm including this for the frozen version. There are many variations on the grasshopper pie and many recipes available online. The first one is from Epicurious.com and the crème de menthe in this recipe comes from those famous and much loved Andes mints.There are a ton of other recipes available but I'm also including one from the tasteofhome.com website.

As with any other famous dish, There are bound to be many videos available on YouTube and the grasshopper pie is no exception so I'm including one here as well. Take your pick and give it a try. I think you and any guests you have will be delighted by grasshopper pie.
Summary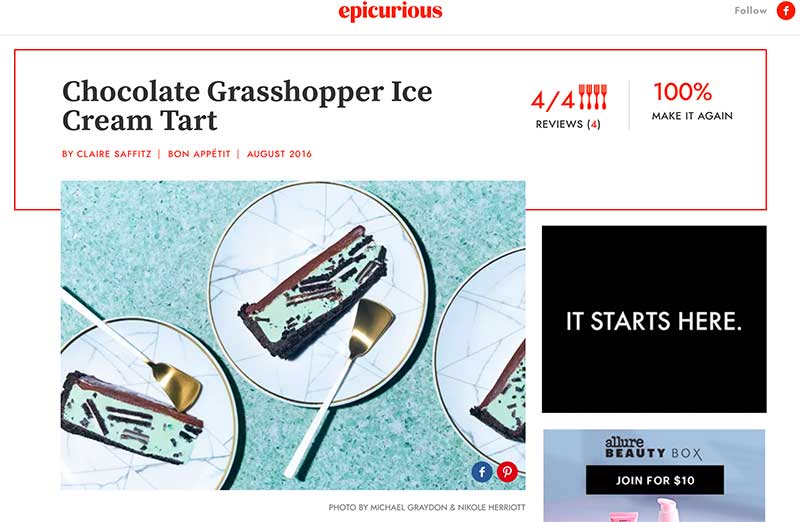 Article Name
Frozen Jose Mier Grasshopper Tart
Description
Jose MIer shares another Epicurious recipe, this time for a frozen Grasshopper tart which uses Andes mints in lieu of creme de menthe.
Author
Publisher Name
Publisher Logo