Another from Epicurious' List
I think Frozen Jose Mier has written about the ice cream sandwich before but we haven't discussed Epicurious' two-tone ice cream sandwich. Nor have we provided a recipe to make them youself. Well, here it is!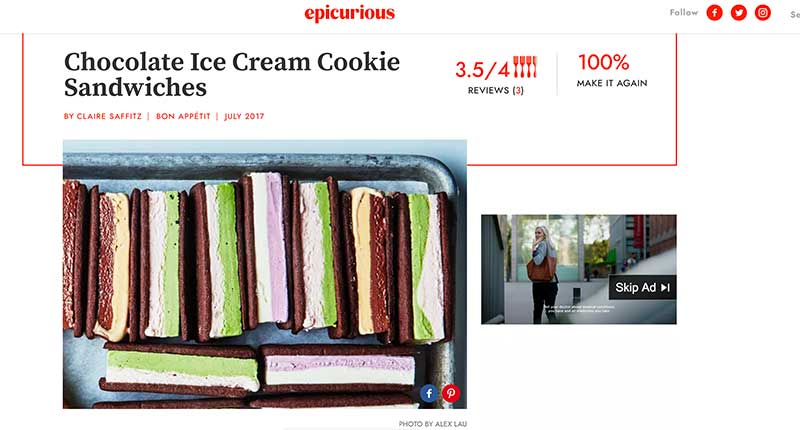 I keep going back to Epicurious.com because the frozen desserts on their top 100 list are so unique and I love making things myself rather than buying them at the grocery store. So it was a no-brainer to try to include a recipe for ice cream sandwiches. The chocolate flavored cookies that you use for the sandwiches will also be homemade so from start to finish everything is done from scratch. With this recipe we're not just putting one ice cream between the cookie slabs, but two.

The ice cream part of the recipe is the simplest and that you nearly need to spread some softened ice cream and it can be any flavor. The real fun from this recipe comes in making the cookie sandwich crust. Ingredients will include flour, sugar, baking powder, salt, eggs, butter and cocoa powder. The great thing about these is that you can make them a little thicker than what you get with store-bought ice cream sandwiches. It's not going to look like it came off an assembly line but that's the great thing about this recipe. A lot of it can be done ahead if you're pressed for time. And once you slice these into individual treats revealing the two colors of ice cream between the chocolate flavored cookies, you'll see why this is such a great recipe.
I'm always on the lookout for new and interesting frozen desserts and this one fits the bill. Give it a try and let me know if you don't love it as much as I do.
Summary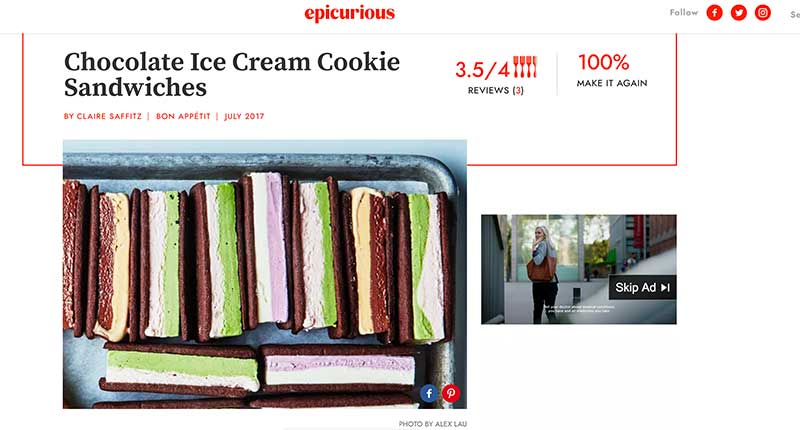 Article Name
Frozen Jose Mier and The 2-Tone Ice Cream Sandwich
Description
JOse Mier shares Epicurious' recipe for two-flavor ice cream sandwiches that you can make yourself. The cookie outer part is the most fun.
Author
Publisher Name
Publisher Logo