A Taste From Arabia
Frozen Jose Mier has listed a lot of different ice cream flavors but this one is unique in that the main sweetener used is sugar that's in dates. I'm talking about date ice cream. It's a little bit similar to banana ice cream where are the frozen bananas are basically turned into the ice cream and the sugar in those is what gives the ice cream its sweetness. The same is true here. In fact, this is a lot less sugary than most ice creams so if you're looking for a way to enjoy a frozen dessert with less sugar you may want to give this a try.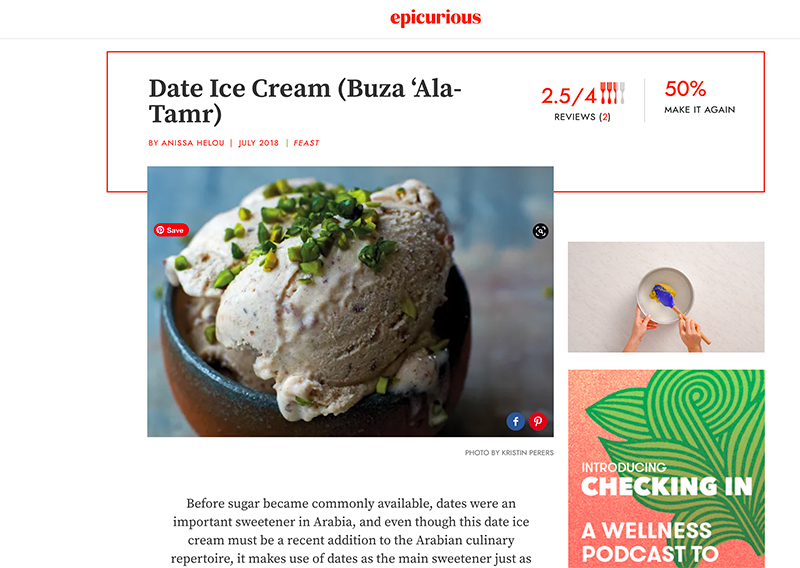 Epicurious.com once again provides the recipe and it's fairly simple. Just a note, the YouTube video I'm embedding on this page has a little different recipe and it appears to be even easier and that from Epicurious.com. However the Epicurious recipe is very easy and calls for the following: dates, cream, sugar, milk, rosewater and ground cardamom. It also calls for some chopped pistachio nuts as garnish— I'm all for that.
For those of you that live in other areas of the country dates are going to be an exotic rare fruit, but for me living in Sun Valley, California, I'm very close to the desert cities of Palm Springs and Indio which are home to a lot of date farms. Our California desert area is similar in many ways to the deserts of Saudi Arabia including a lot of date palms so we have ready access to this fruit year round. Even if you don't live near the desert like I do you may want to try picking up some dates and giving this ice cream a try. It is certainly out of the ordinary and I always like making things that are kind of obscure. Remember black sesame ice cream? You don't see that very often and neither do you see date ice cream so give it a try!
Summary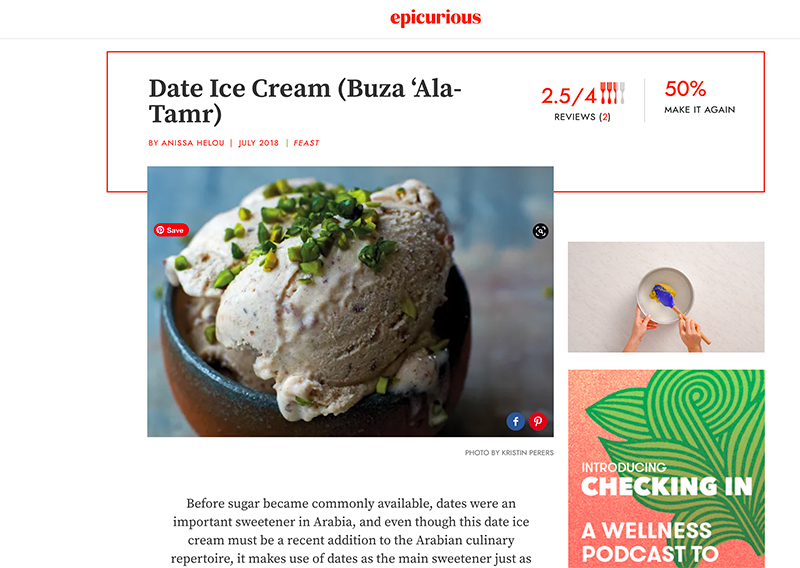 Article Name
Frozen Jose Mier and Date Ice Cream
Description
Jose Mier talks about date ice cream. This exotic dessert uses the sugar in dates which makes it much less sugary that traditional ice creams.
Author
Publisher Name
Publisher Logo