Another Caffeine-Induced Delirium For Jose Mier
Frozen José Mier here another state favorite ice cream flavor. If you read my Frozen José Mier post on Rhode Island you know their favorite flavor is espresso ice cream. Well that's pretty darn close to Washington state's favorite, Coffee ice cream. I love both. What I love about the espresso ice cream, especially with the addition of chocolate coated espresso beans, is what I love about coffee ice cream.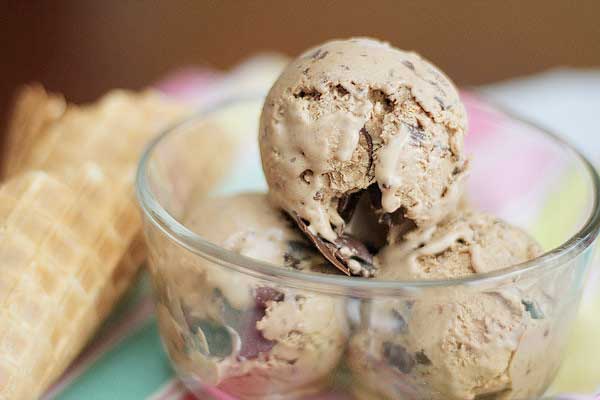 Of course it should come as no surprise that Washingtonians loved their coffee ice cream since they Love their coffee. Seattle is home, of course, to Starbucks. It's hard to walk down any street without finding a Starbucks on any corner. I guess Washingtonians like to stay alert and that includes even during their desserts.
Coffee ice cream is delicious because it combines that distinct flavor of coffee with the cool creaminess of ice cream. It's like a thick iced coffee. Of course I like my coffee black but many people prefer to add creamer to it and I can understand why. There's a silkiness to the texture of creamed coffee. The same is true for Coffee ice cream. Coffee lovers delight in the taste of those roasted beans. The addition of coffee to the sweet, cold and luxuriant texture of a good ice cream base should also be on the top of any coffee lovers list.
It's unfortunate that I haven't been able to enjoy this frozen treat more often. As I said in my earlier post taking in any caffeine after 4 PM makes it almost impossible for me to get to sleep. And given the fact that I don't usually have ice cream during the day, saving it mostly for after dinner, that kind of precludes me from eating and enjoying any coffee ice cream.
Just thinking about it now makes me think I need to change my schedule. I need to set aside specific time so I can enjoy what is one of my favorite ice cream flavors. Or maybe I can just take a quick trip to Seattle in the famous pike place market where you can find Shug's Soda Fountain that dishes up this delicious flavor of ice cream. Hey Washingtonians, I'm with you on the coffee ice cream (we drink it too here in Sun Valley, CA). I just do like to get to sleep.