Guaranteed to Make Every Little Girl Happy
Readers of my previous Jose Mier ice cream articles– especially ones like that about Superman ice cream–know that I have a personal fondness for multicolored ice creams. Today's flavor is similar. I'm talking about mermaid ice cream. This ice cream is a combination of pastel colors that evoke both the sea and things feminine. One look at the greens, pinks and blues conjure up images of an undersea world. And what undersea fantasy would be complete without a mermaid?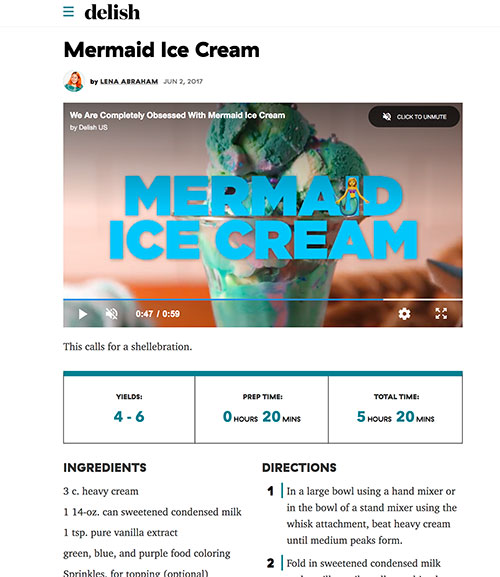 The effect of a multicolored ice cream like this is astounding. Especially when looking at a scoop of this ice cream. One can't help wonder, how did they get all these colors together in one ice cream? There's a sense of amazement and delight just by looking at the ice cream before we even take that first bite.
Of course we're looking at the finished product and enjoying it without the effort of creation, but for me there's a great deal of satisfaction in combining these colors and flavors and producing that delightful end result. Delish.com, one of the sites I frequent, seems to come up with amazing recipe after recipe and mermaid ice cream is no exception. The recipe is simple enough and you can read about it on their website or view their video but it's the addition of food coloring to portions of the ice cream you separate that is the key. Once colored, you combine each different color together into the container and swirl to mix the colors into one another. Then, like any other ice cream, it's time to freeze it.

Once frozen you merely scoop it out and marvel at the admixture of colors. As I said this is sure to be a treat for any little girl who dreams of being or playing with a mermaid but for adults it's no less satisfying. For me I always get a kick out of multicolored ice creams and if you've taken it upon yourself to create a batch of this at home you're going to experience that same satisfaction, especially upon seeing your daughters eyes light up.
It's a popular "flavor" of ice cream but not readily available commercially. Indeed a search of my Sun Valley, CA parlors came up empty. No, this is one ice cream that's intended to be made from scratch and that's what you'll need to do. Fear not. It's very easy and the rewards will be great!
Summary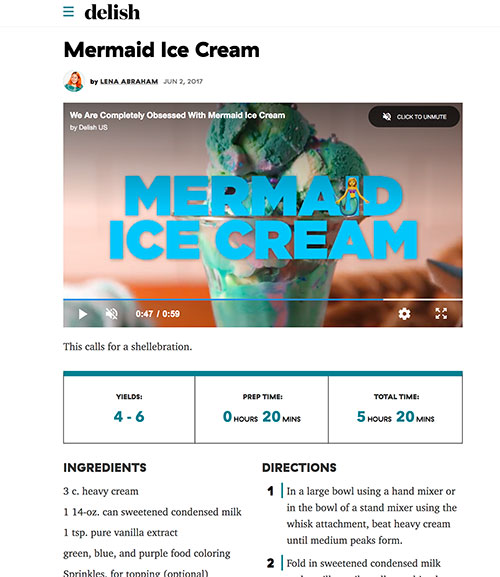 Article Name
Under The Sea: Jose Mier Dives for Mermaid Ice Cream
Description
Jose Mier showcases mermaid ice cream. Delish.com has a great (and easy) recipe. The visual effect of a multicolored ice cream is amazing.
Author
Publisher Name
Publisher Logo