Jose Mier and Taste of Home Show You How
Sure the ice cream sandwich has a significant place in the pantheon of frozen desserts, but did you know about its cousin, the ice box sandwich? Odds are you didn't. We're so used to snapping up pre-made ice cream sandwiches in the grocery store or at an ice cream cart somewhere but if you want a delightful and easy frozen treat that will thrill the kids, why not try putting together some ice box sandwiches.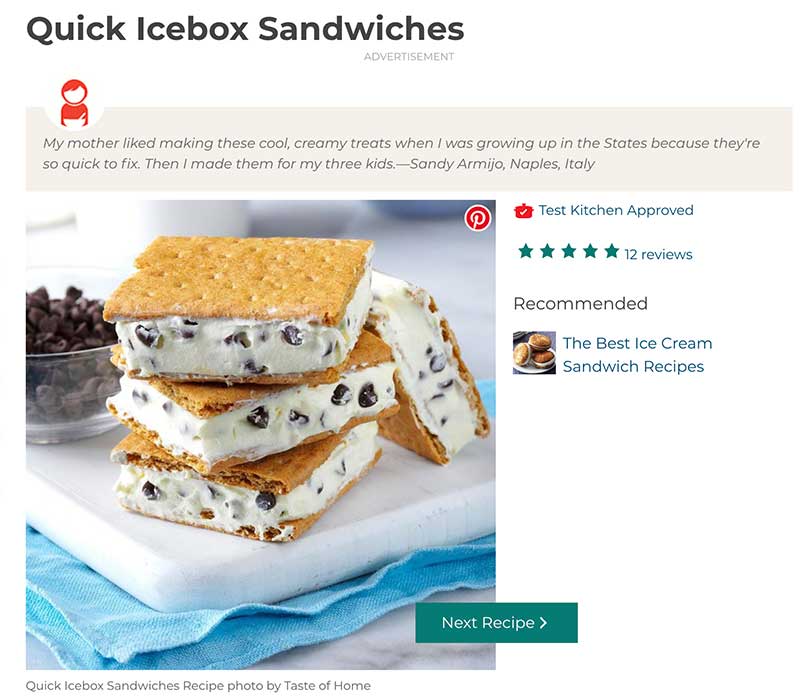 As you will see from the recipe on tasteofhome.com, there is technically no ice cream in this dessert. The ingredients include milk, instant pudding and whipped topping. The only other ingredients are Graham crackers and chocolate chips. In 20 minutes any enterprising mom (or dad!) can construct these treats and then pop them in the freezer.
So what's the process? Simply mix the milk and pudding and refrigerate until set, then you'll fold in the chocolate chips and whipped topping. This concoction will go in between Graham crackers that you lay down on a baking dish and some on the top. You need only put this in the freezer until frozen and, voila! Guaranteed kid pleasers. Using single Graham crackers as the top and bottom of each sandwich, this recipe will yield 24 sandwiches, which is enough for your kids and probably all their friends. Or, you'll be able to treat your munchkins to frozen desserts for several days!
Now that the summer is upon us this is the perfect time to try new frozen dessert recipes like this one. If you do, please let your humble Frozen Jose Mier know how it went and what the reaction was from any of your family members who tried these.
Of course regular ice cream sandwiches are always a treat, too, and mass-produced ones (as I mentioned above) are just about everywhere. Take a look at the video below for a glimpse into how these frozen delicacies are made…
https://jose-mier.org
Summary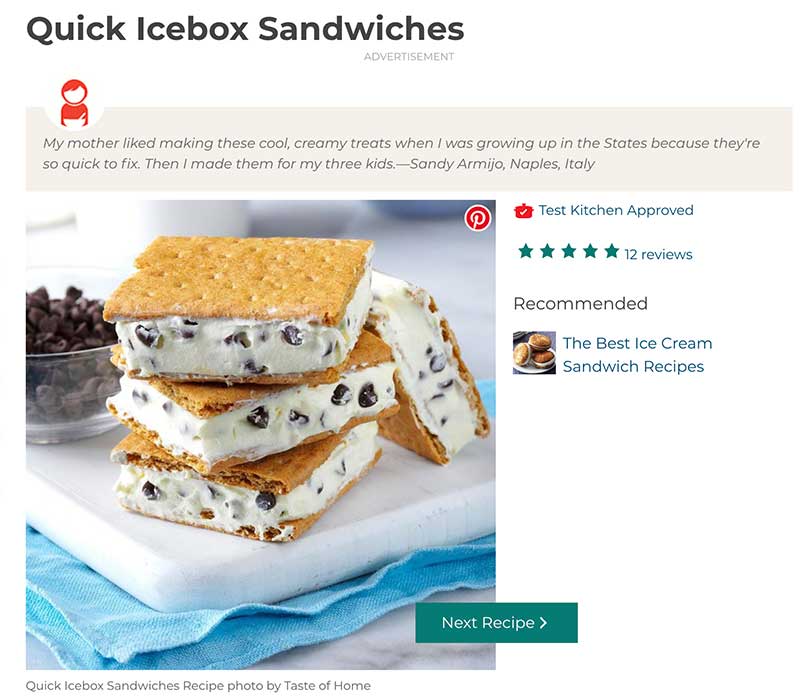 Article Name
Description
The ice box sandwich is an easy and delightful frozen treat that you can whip up in 20 minutes, pop in the freezer and serve to kids who will love it!
Author
Publisher Name
Publisher Logo