Jose Mier Gambles on This Flavor
For all the glitz and glamor of the Las Vegas strip, I have to remember that Vegas does not speak for all of Nevada. No, Nevadans are a sturdy and serious people (like Missourians) and they take their ice cream seriously. They should, with temperatures in much of the state topping the three-digit mark it's almost a necessity to find some relief with a delicious frozen treat. According to a recent survey their ice cream of choice is dark chocolate.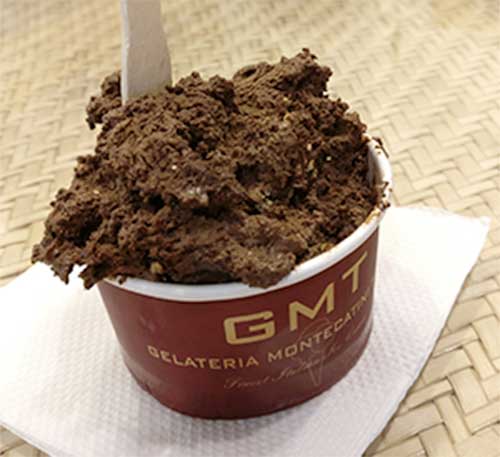 Maybe it says something more about the people of the Silver State that their ice cream is deceptively simple. I say deceptively because while it may look rather plain and monochromatic, this ice cream is decadent and sophisticated in it's flavor.
Chocolate ice cream is one of America's top flavors, but dark chocolate takes the flavor even further. You really have to be a chocolate connoisseur to appreciate it in all its glory. Dark chocolate is akin to a fine wine and those in the know appreciate every subtlety and nuance it has to offer. Like a vintage Cabernet there are notes and hints of other flavors hidden in the mix. Serious chocoholics may even resort to fisticuffs over this delicacy.
I guess that means Nevadans on the whole are a sophisticated bunch with educated tastes and truly appreciate every nuance dark chocolate has to offer.
Commercial vs. Homemade
This flavor is also widely available commercially. I usually pick mine up at my Sun Valley, CA Target store. If you're in my area that's at 11051 Victory Blvd, North Hollywood, CA 91606. Jeni's in a premium ice cream maker but it's pricey at $12 a pint. Better to make your own from any one of a number of recipes easily found online. As I say all the time, the satisfaction of creating your own "brand" makes the taste even better. And compared with a $12 pint, you'll be keeping a lot of change in your pocket. You might even want to use that spare change on the slots in Vegas the next time you visit the Silver State!