Follow Directions on Epicurious
Frozen Jose Mier here and an absolutely decadent and rich chocolate ice cream recipe. As you know look all over the Internet for the best ice cream and frozen dessert recipes share with my readers. This time I happened upon a recipe for chocolate ice cream that looks so Rich words cannot describe it.
I found this on Epicurious.com in my mouth is watering even as I write these words. Just like my last ice cream cake recipe, this one is not something that can be done on this for the moment and as Epicurious states, you will be rewarded by letting this sit for five days for serving it. It's ingredients and quality there of we'll make a difference in this recipe. What's in it? Well, some dark chocolate (75% cacao), whole milk, unsweetened cocoa powder, egg yolks–this is a custard-based ice cream–sugar, and heavy whipping cream.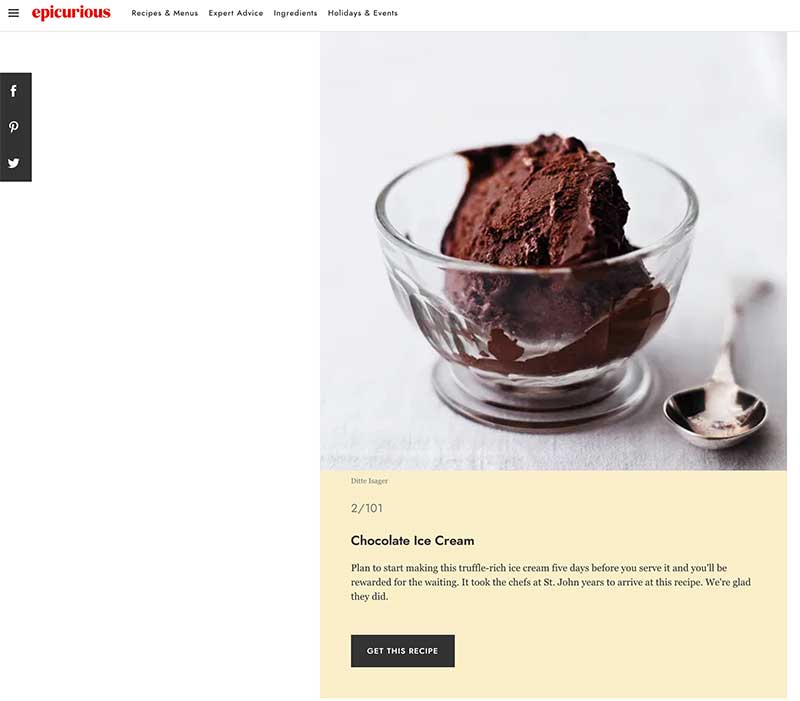 The Key to this recipe which you'll find on Epicurious.com is to give the customer base enough time to sit in the refrigerator before putting it into your ice cream mixer. The other thing that add to the decadence of this recipe is the quality of ingredients. Valrhona Is a top Quality chocolate and You can use that brand for Both the dark chocolate as well as the cocoa powder.
On a side note, this is bound to be one of the ice cream that would keep me awake at night. I've mentioned this before but I have a hard time ingesting caffeine after 4 PM. I found that I can't drink coffee after that cut off point, nor can I really eat dark chocolate. However, this is one recipe where I maybe willing to suffer. If you didn't know, are Chocolate contains a significant amount of caffeine. The trouble is I love dark chocolate ice cream and I love coffee ice cream. So what's a frozen dessert guy to do? Like I said I'll just have to suck it up and Do without sleep if I eat this in the evening.
The Comments about this ice cream on the website are almost universally positive. The Fact, with the exception of a couple negative reviews, most people rave about this recipe and say that it is the absolute best ice cream that they have ever had. So if you're in the mood for a scoop of decadence, give this recipe a try–and follow the instructions to the letter–and Let me know what you think.
Summary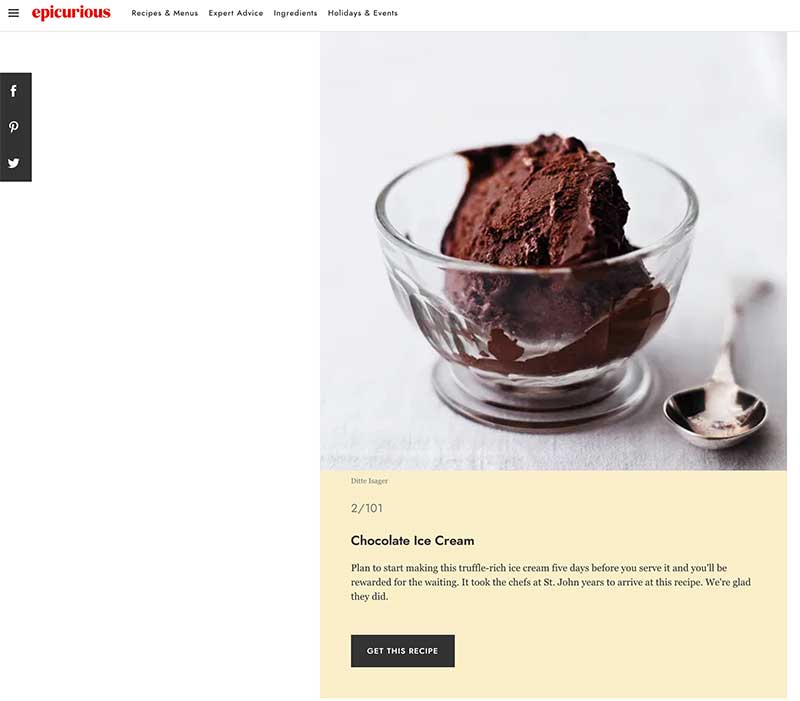 Article Name
Decadence on a Cone: Jose Mier Finds Chocolate Ice Cream Recipe
Description
Jose Mier stumbled on what could be the most decadent ice cream recipe ever. Epicurious.com lists this chocolate ice cream as one of the top desserts.
Author
Publisher Name
Publisher Logo