Couldn't Be Easier
Readers of Frozen Jose Mier's blog know that I wrote an article about s'mores ice cream sometime ago. So what's the deal with this recipe? Well this is a bit different in that it's not your traditional ice cream. The base is made entirely from frozen bananas instead of a dairy product. Aside from some prep time and waiting for things to freeze in the freezer, this is a really simple recipe.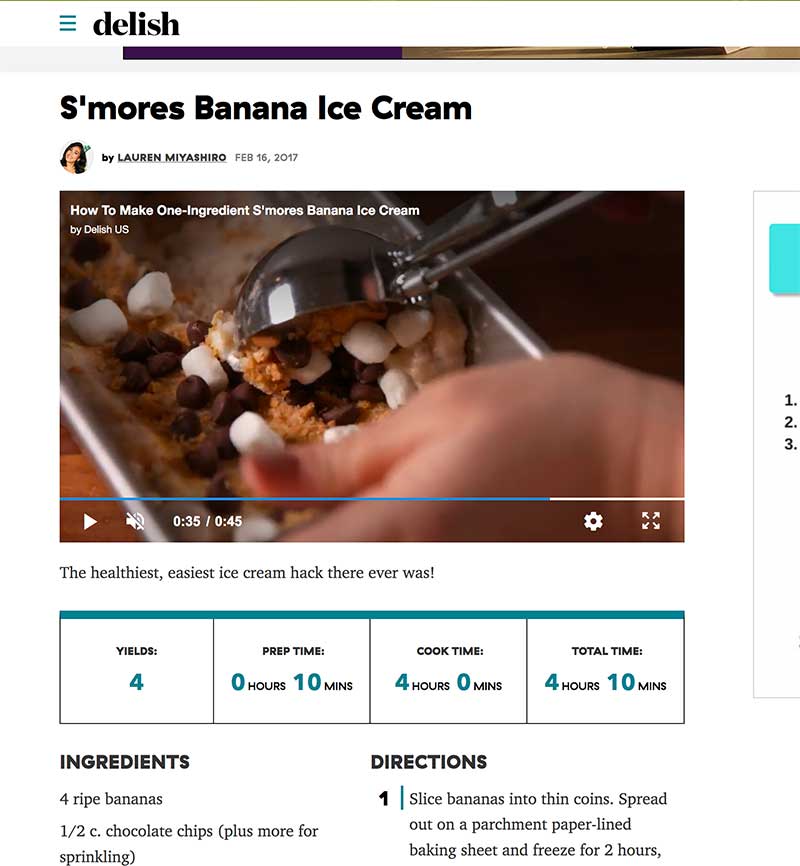 Where did I get this recipe, you may ask? One guess. I seem to find just about everything these days on the Delish.com and this one is no exception. As I said it calls for banana slices which you freeze in the freezer and blend in a food processor to create your base. The addition of chocolate chips and graham cracker pieces complete the s'mores theme and you just transfer all the ingredients to a bread pan to freeze once more.
This recipe struck me as similar to one that I found out about several years ago on Alton Brown's television show "Good Eats." In it he goes over the creation of banana ice cream and it's virtually the same thing. Bananas get frozen, which bursts the cells inside, making the consistency much more mushy which lends itself very well to the creation of an ice cream.
Yes it's the middle of December, but here in Sun Valley, California we are still enjoying temperatures in the 70s which is a great excuse for me to create another ice cream flavor. Even if you're stuck in a snow storm in Wisconsin you can still make use of your time by creating this delicious recipe yourself. The flavor will bring back memories of time spent by campfires and the wonderful taste of s'mores.
Summary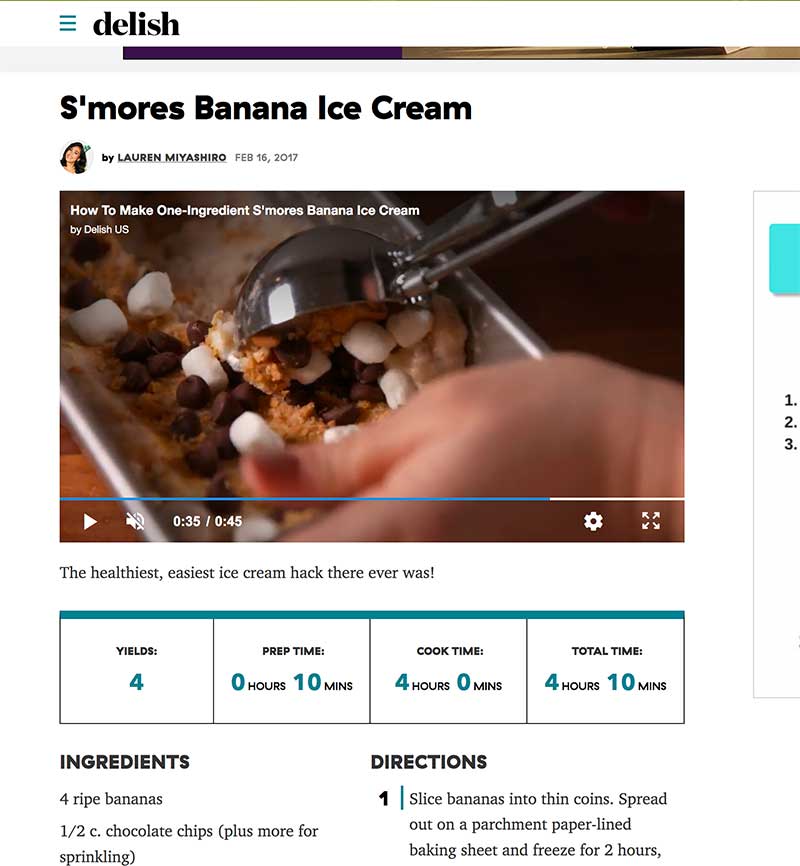 Article Name
Frozen Jose Mier Explores Banana S'mores Ice Cream
Description
Jose Mier unpeels a recipe for Banana S'mores ice cream from Delish.com. Tasty? Of course! But it couldn't be easier to make.
Author
Publisher Name
Publisher Logo