Almond Joy Ice Cream Also Jose Mier's Favorite
If you remember the old commercials for Peter Paul Candies' Mounds and Almond Joy bar,s the tagline went: "sometimes you feel like a nut, sometimes you don't." Well, I usually felt like a nut because, hey, if you're going to have chocolate and coconut why not put an almond on top too?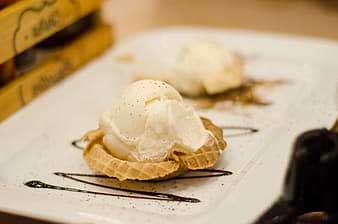 Even if you didn't go for the almond, the Mounds bar is pretty good on its own. The syrupy, chewy coconut center covered in chocolate reminded you of a tropical paradise.
So who loves almond joy ice cream? Apparently Connecticut residents do. Connecticut is about as far away from an island paradise as you can get, situated as it is on the Atlantic coast of United States. But apparently almond joy ice cream is the state's favorite flavor and I'm with them one hundred percent.
This is another one that's kind of a regional flavor and not readily available commercially so you either have to go to Connecticut to sample it or make it yourself. However, unlike some flavors I've profiled on the Frozen Jose Mier website, there are a number of recipes available online is well As how-to videos.
Recipes are going to differ, one from another, but when you break it down what's in almond joy anyway? Coconut. Chocolate. Almonds. Add those to a great ice cream base and you've got almond joy ice cream. As I said I'm a big fan of the candy bar so it's not a big stretch for me to be delighted by the ice cream that shares its name and flavor.
I just wonder about those Connecticut people during the cold winter months. Did They still rush out to get their fix of almond joy ice cream? Here in Sun Valley, California as I write this we're going through one of the worst heat waves in memory so I would be more than happy to scoop up as much Home enjoy ice cream as I can have on hand well we swelter our way through the heat wave.
Summary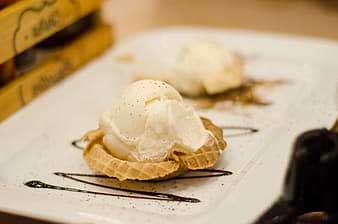 Article Name
Connecticut Feels Like a Nut
Description
Frozen Jose Mier talks about Connecticut's favorite ice cream flavor: almond joy, using the same ingredients as the candy bar.
Author
Publisher Name
Publisher Logo