Jose Mier here going from the ordinary to the extraordinary. There are so many flavors of ice cream it almost impossible to create a definitive list. You can pretty much add anything to an ice cream recipe and make it something unique. However, I want to spotlight a flavor that, while unique and not ubiquitous, has developed a following. That is black sesame ice cream.
Jose Mier's Dark Side: A Japanese Frozen Delicacy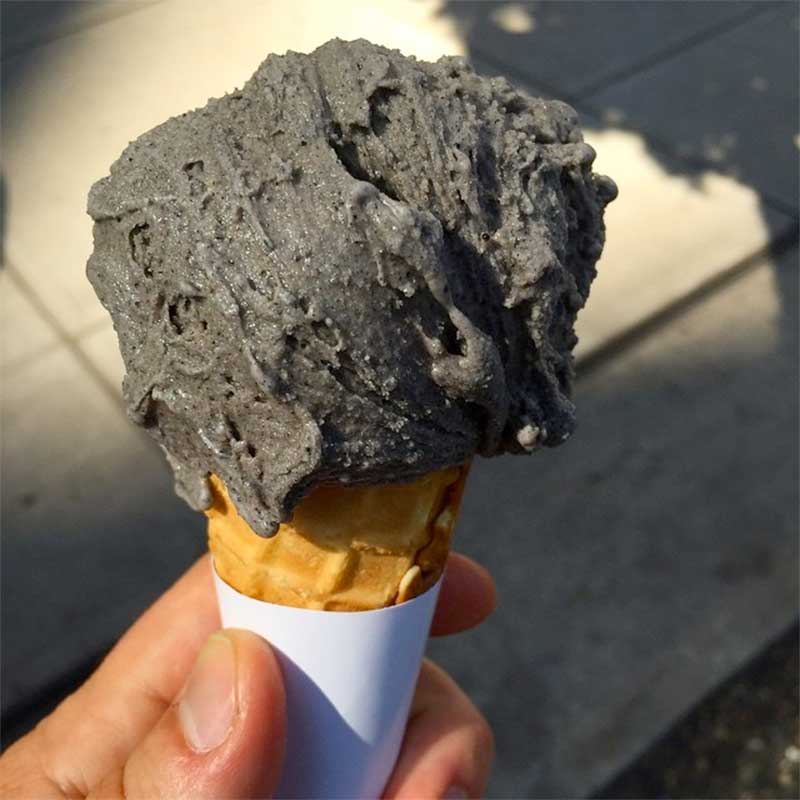 While its origins may be lost in the swirls of Japanese culinary history this frozen treat has gained many followers in both Japan and visitors to that country who've brought back a hankering for this dark, exotic ice cream.
The key ingredient is black sesame paste which is not the same as what you might find on American shelves. It's not to be confused with black tahini paste and many Americans may make the mistake of using tahini instead of the black sesame paste. The difference is that black sesame past is made from unhulled, roasted sesame seeds.
A Dark and Unique Taste
The taste is described as very nutty and delightfullly bitter, akin to dark chocolate. If you're planning to make some yourself, it's recommended to buy the real stuff in a Japanese market or else search online. You can find it under Kuki black sesame paste.
Recipes will call for brown sugar which compliments the taste of the roasted sesame seeds. This particular ice cream stands out from the rest in that, when made correctly, is jet-black and will be the darkest ice cream you can find or make. It's not going to be widely available on grocers' shelves so you will probably end up having to make your own at home. The color lends itself perfectly to Halloween treats.
IN brief, the basic recipe calls for
Turbinado or light brown sugar
4 1/2 ounces egg
1/2 teaspoon kosher salt7 ounces heavy cream
8 ounces whole milk
and of course…
6 ounces Japanese-style black sesame paste.
If you do try making this, let me know how it turns out. It's on my list of flavors to try.
Until next time, Jose Mier signing off from my freezer!