Quick and Easy For Entertaining
Jose Mier in my Sun Valley, CA freezer with a real quick recipe. This is perfect for serving to visitors.
Strawberry Daiquiri Frozen Dessert 1 package ladyfingers (3 oz), if frozen, thaw them, cut in half horizontally. Add 2 tablespoons apricot nectar or light rum. 1 container frozen nondairy whipped topping (8 oz), thaw this too. Add 8 ounces of softened cream cheese, 1 package of frozen strawberries (16 oz), thaw likewise, 1 can of frozen strawberry daiquiri mix (10 oz), thaw this too. Optional: fresh strawberries.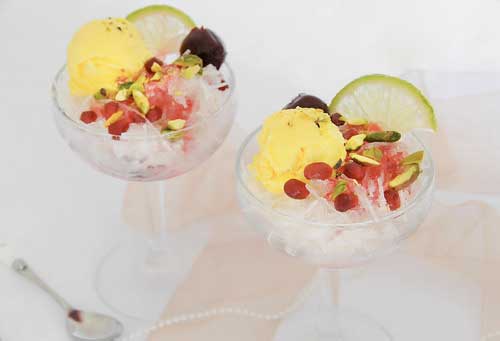 Lay the ladyfinger halves, cut side facing up, in the bottom of an 11 x 7-inch dish. Brush the ladyfingers with rum/nectar. Reserve 1 cup of the whipped topping in small bowl; refrigerate these with a cover. Put the cream cheese in food processor and process until whipped and fluffy.
Add the remaining whipped topping, the thawed frozen strawberries and the thawed daiquiri mix and process using pulsed until the mixture is blended. Pour this over the ladyfingers. Freeze everything for 6 hours or overnight. Remove it from freezer when ready to serve.
Let the dish to sit at room temperature for about half and hour before serving. Garnish with the remaining whipped topping and the optional fresh strawberries, if you desire. Store any leftover dessert in your freezer.
Summary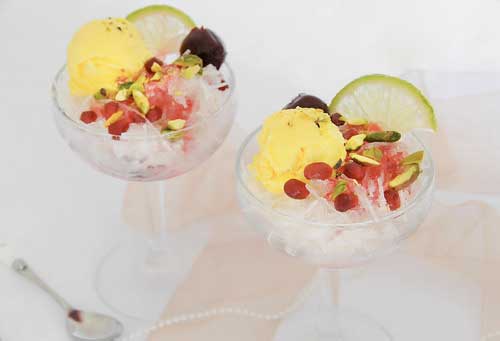 Recipe Name
Author Name
Published On
Preparation Time
Cook Time
Total Time